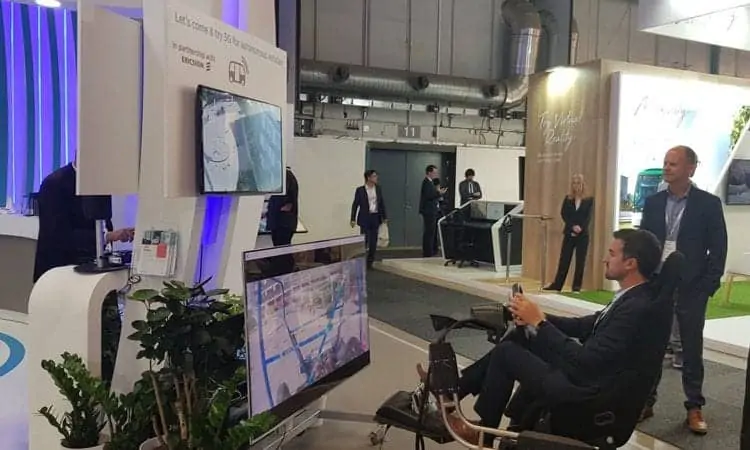 Keolis, a developer of autonomous vehicle technologies, has announced that it is collaborating with Ericsson to use 5G technology to remotely control and supervise autonomous vehicle fleets.
Keolis showcased the technology jointly with Ericsson for the first time at the UITP World Congress held in Stockholm, where visitors could remotely test drive a prototype vehicle made by the KTH Royal Institute of Technology. The vehicle was located at the Ericsson headquarters in Kista 15 kilometres from Stockholmsmässan (Stockholm Exhibition Center), where the event was being held.
The demonstration is part of the 'Drive Sweden' Strategic Innovation Program (SIP) whose members – including Keolis and Ericsson – collaborate in trialling 5G technology with automated vehicles.This demo is an important milestone for Keolis, as it illustrates its expertise in autonomous vehicle operations and enables the Group to enhance its future mobility offer.
5G technology enables high-speed data transmission with very low latency and high reliability, so the vehicle can be controlled at distance and in real time. 5G also improves NTRIP connection, enabling greater precision in the localisation of the vehicle. To guarantee safety, the vehicle features geo-fencing to prevent collision as well as a dedicated IT system for these demonstrations, ensuring very high cybersecurity standards. A safety driver also remained on board the test vehicle throughout the demonstration.
Based on the results of this initial phase, Keolis' goal is to deploy 5G capabilities widely aboard autonomous electric shuttles.