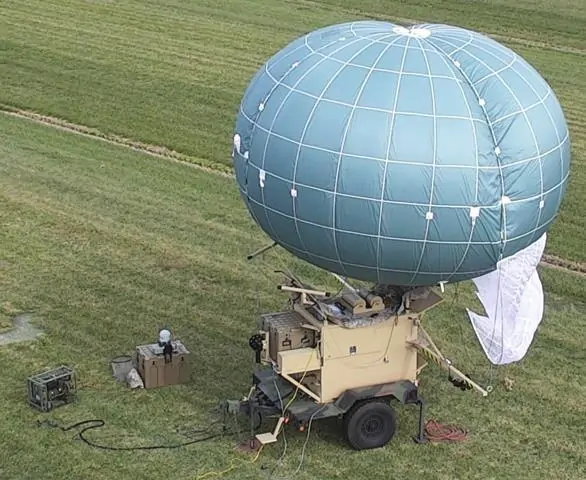 Drone Aviation Holding Corp., a developer of tethered aerial monitoring and communications platforms, has announced that it has commenced the communications upgrade of a U.S. Army-owned Winch Aerostat Small Platform ("WASP") tactical aerostat. The upgrade will enable secure communications links utilizing advanced waveforms connecting soldiers on the battlefield.
Designed to maximize payload flexibility, this latest WASP upgrade follows several customer-requested capability enhancements to incorporate the latest in secure communications and ISR (Intelligence, Surveillance and Reconnaissance), following deployment with Department of Defense forces. The WASP's ability to incorporate the latest in secure communications and ISR equipment is enabled by its proprietary modular payload integration system. This modular system allows operators to "hot swap" payloads in theater to meet evolving mission requirements.
"A key to WASP's ongoing success with the Army is due to its unmatched payload flexibility, a result of our customer-driven development focus which delivers tremendous operational advantages to our soldiers," said Jay Nussbaum, Chairman and CEO of Drone Aviation Corp. "By enabling our armed forces to easily incorporate the latest technologies, we are helping ensure that they can communicate better, see further and know more, making WASP a go-to tactical communications platform."
The WASP is a highly tactical and mobile aerostat system which can be operated by as few as two soldiers and can provide day/night video, secure multi-frequency and multi-wave form wireless communication range extension capability at the edge of the battlefield from either a stationary position or while being towed. Over the past four years, U.S. Army-owned WASP systems have successfully completed thousands of hours of soldier training operations, various DoD exercises, and customer operations.
WASP is currently being utilized by the DoD as a mobile, tactical aerial solution that can support multi-mission profiles involving ground and aerial-based assets through communication retransmission. Operating at altitudes of up to 1,500 feet AGL, the WASP system can significantly extend ISR capabilities and secure communications in remote and austere locations. The soldier-operated systems can be rapidly configured to support a variety of mission requirements for days, weeks or months with customized payloads.