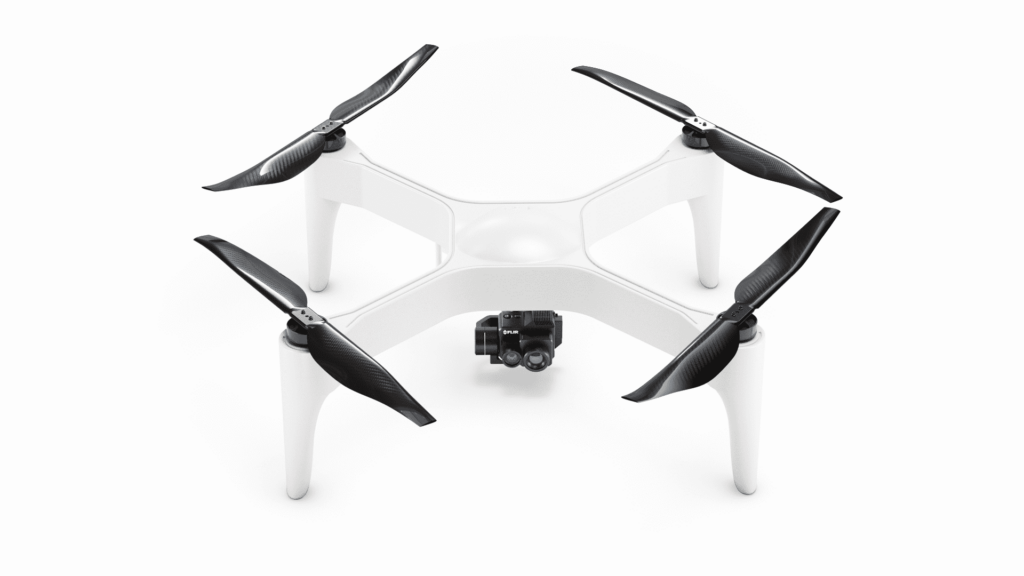 Impossible Aerospace has announced that its US-1 unmanned aerial system (UAS) has made its first public appearance at a police standoff in Campbell, California. Equipped with thermal and optical sensors and a battery life of 90 minutes, the Impossible Aerospace US-1 provided a persistent and accurate aerial view of the perimeter, roof, and exits of the building, and helped lead to a peaceful arrest of a suspect.
According to the Campbell, California police and SWAT authorities, the US-1 provided a regular perimeter scan and more consistent video footage than the county's helicopter. The US-1 confirmed the precision of the SWAT teams' strategies — which included using tear gas to force the suspect out of hiding, and later the use of police canines — so the authorities could react and plan their next steps. The US-1's persistent view informed officers that an open kitchen vent was quickly leaking tear gas, which allowed the SWAT team to adjust their strategy and succeed in a peaceful arrest.
"During critical incidents, real-time intelligence is extremely important. At this recent event involving a barricaded subject with a gun, Impossible Aerospace provided a piece of intelligence that our agency previously has never had access to. The use of the US-1 drone helped us optimize the safety of our officers and the community while providing valuable information to the command post through the live video feed. Fortunately, after almost 12 hours, the suspect was taken into custody safely. We are very appreciative of the assistance that Impossible Aerospace provided during this incident," said Gary Berg, Police Captain in Campbell.
"We are glad the situation is over and that the Campbell community and all involved are safe," said Spencer Gore, CEO of Impossible Aerospace.
As the demand for domestically-made aerospace technology continues to rise, Impossible Aerospace is forging partnerships with local governments, police forces and private customers alike.