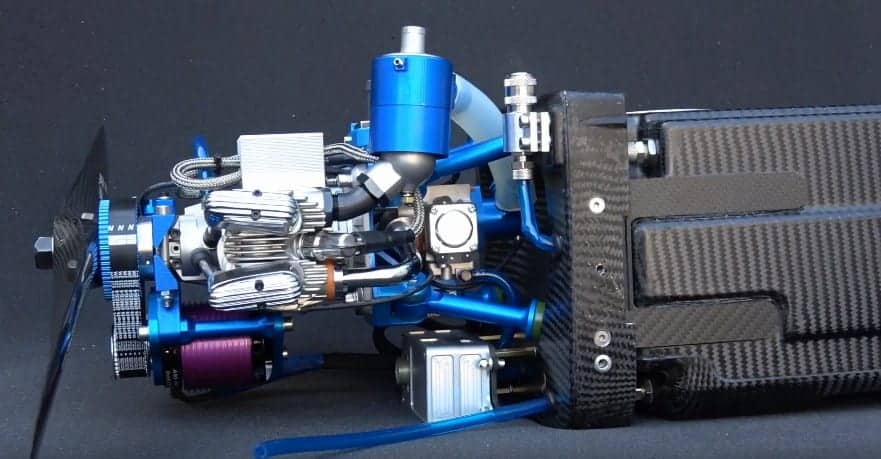 Ukrspecsystems, a developer of fixed-wing and multicopter unmanned aerial systems (UAS), has released a video highlighting the technologies that are used in the propulsion system of their PD-1 unmanned aircraft. The PD-1 engine module is a fully integrated solution designed as one block for easy installation and maintenance.
Highlights from the video include:
The engine is a reliable 2-cylinder 4-stroke system with integrated mufflers for low acoustic signature. The engine's capacity is 61cc.
The fuel tank is constructed entirely from carbon fiber construction and holds 12 litres, supporting long-endurance missions. The fuel valve can be used with an electric fuel pump for quick refuel.
A full set of sensors monitors engine status in real-time: engine temperature sensor, engine RPM sensor, air temperature sensor, fuel level sensor and voltage sensor.
Engine anti-vibration mounts reduce vibration to the airframe and payload.
An onboard 100W electric generator powers all equipment onboard.
The engine features a remote start feature that starts the system with a click of a button even at temperatures as low as -10 degrees Celcius.
The engine's durable carbon fiber propeller is constructed with a low noise design.
Watch the video below: