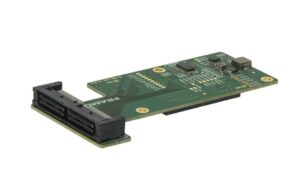 FRAMOS, a supplier of imaging products for unmanned systems applications, has announced the launch of its Embedded Vision (EV) Ecosystem product line to ease imaging development. Designed for a modularized approach to Embedded Vision, the series of FRAMOS products includes sensor modules, module board adapters and processing board adapters for fast and easy development from concept to final design. The FRAMOS EV ecosystem of products provides vision engineers and developers with ready-to-use compositions to speed time-to-market and optimize resources.
Embedded Vision technology often has specific requirements that only a custom solution can solve. The FRAMOS EV ecosystem works as a mix & match tool kit that provides an accelerated way of building vision products.
André Brela, Product Manager at FRAMOS, explained: "Vision engineers and developers can quickly create a proof of concept, and then evolve it by porting the IP, schematics and board design files into their end product. Built on a very flexible platform, this product line provides capabilities and functionalities to easily evaluate the sensor and its performance on various processor boards, as well as develop the connection and logic components to put all vision-based building blocks together. Developers can work within the ecosystem from the very first idea all the way to mass production, saving resources and shortening development cycles."
The FRAMOS FSM series of sensor modules is made of pre-existing Sony and ON Semi sensors placed on a PCB with a standardized connector with proper circuit conditioning to get the sensor up and running very fast. The FRAMOS modules also can be ordered with a lens mount and a matching lens. The modules footprint is 26.5 x 26.5 mm, connected via a Hirose 60pin on the bottom side and equipped with 4 holes for mounting the FSM. There are two M12 lens options available as well as a broad range of sensors from VGA resolution up to 12 Megapixel. With the mating FRAMOS ecosystem components, the sensor modules are ready to be integrated and can capture images immediately.
No matter what data interface is provided by the sensor, the FRAMOS FSA series of sensor adapter boards can translate it into a common signaling interface through a standardized FRAMOS connector. For greater development flexibility, the FSA adapter boards are designed to work with both FRAMOS and 3rd party sensor modules.
The FRAMOS FPA series of processor adapter boards provide the link between the imaging to the processing side. The FPA adapter boards open up the sensor module portfolio to work with a large number of processor development boards, including NVIDIA Jetson TX2 and Qualcomm DragonBoard.