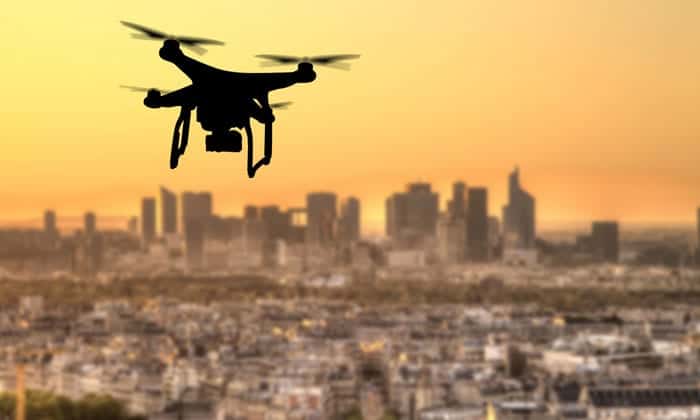 The Northeast UAS Airspace Integration Research Alliance (NUAIR) has announced that the implementation of the Initial Operating Capability (IOC) of the Unmanned Secure Autonomous Flight Environment (U-SAFE) corridor project has entered its second phase. Phase two of the U-SAFE program continues the development and implementation of the New York State's Unmanned Aircraft System (UAS) Traffic Management (UTM) Corridor as part of the ongoing Upstate Revitalization Initiative (URI).
NUAIR has awarded SRC, Inc. a contract to provide surveillance equipment and services for phase two of the project. This agreement marks a significant step forward in the implementation of the U-SAFE project to enable large-scale, high density, beyond visual line of sight (BVLOS) flight operations of both manned and unmanned aircraft in a defined 50-mile corridor between Rome and Syracuse, New York. SRC's Gryphon Skylight UTM service will provide the airspace surveillance and tracking capabilities necessary to implement a high volume UTM corridor.
SRC's Gryphon Skylight system utilizes state-of-the-art, 3-D, active electronically scanned array (AESA) ground radar, passive RF detection and visual identification to allow both manned aircraft and unmanned BVLOS UAS traffic to safely coexist in a complex airspace.
"We are excited to be leading the nation in advancing the viability of safe UTM here in Upstate New York," said Paul Tremont, president and CEO of SRC. "Together with NUAIR and New York State, SRC is helping to clear the skies for future UAS operations."
"I am proud that we are getting underway with the final steps of instrumenting our UTM Corridor which will support a number of significant UAS research and operational activities", said Major General (Ret.) Marke "Hoot" Gibson, chief executive officer, NUAIR Alliance. "This instrumented airspace, along with our professional team and dedicated partners, will effectively set a new global standard for UAS development and operations making New York the first choice for test and certification of all classes of UAS."