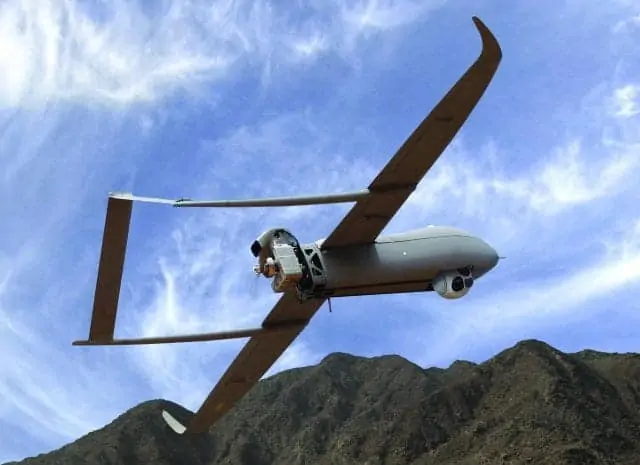 UTC Aerospace Systems has announced that it is developing a next-gen vehicle management computer (VMC) that features triple multi-core processors, high-speed communications and open architecture for use in high-redundancy flight critical applications. With its advanced capabilities, the next-gen VMC will enable fly-by-wire technology and autonomous flight for new and retrofit applications in civil and military unmanned aerial vehicles (UAVs).
UTC Aerospace Systems' VMC expands on the success of its existing flight control computer (FCC) — thousands of which are currently in service onboard multiple military and commercial rotorcraft worldwide. Compared to the FCC, the next-gen VMC will offer 20 times the computing power through the incorporation of three dissimilar multi-core processors. The system's advanced functionality will enable fly-by-wire control, support autonomy and unmanned operation, and allow the system to host multiple applications, such as mission management and utility management.
UTC Aerospace Systems is developing the next-gen VMC to meet or exceed regulatory agencies' requirements for safety critical applications and to be "certification ready" for use on civil and military rotorcraft, fixed wing and unmanned aerial systems. Its open system architecture coupled with a modular hardware and software design will make it adaptable to a wide variety of applications. The system will be available as a retrofit for existing aircraft as well as future platforms.
UTC Aerospace Systems is self-funding a multi-million dollar investment to design, develop and test the next-gen VMC and develop the software needed to run the product. The company expects to announce a launch customer within a year and begin deliveries in 2022.
"At UTC Aerospace Systems, autonomous flight is a major focus area for us as we work to develop more intelligent aircraft technologies," said Electric, Environmental and Engine Systems President Tim White. "Commercial and military operators want to be able to fly 24/7, in degraded visual environments, no matter what the condition. Autonomous and unmanned operation is a significant part of the solution to that challenge, and we're excited about how our next-gen vehicle management computer will help customers meet that need."