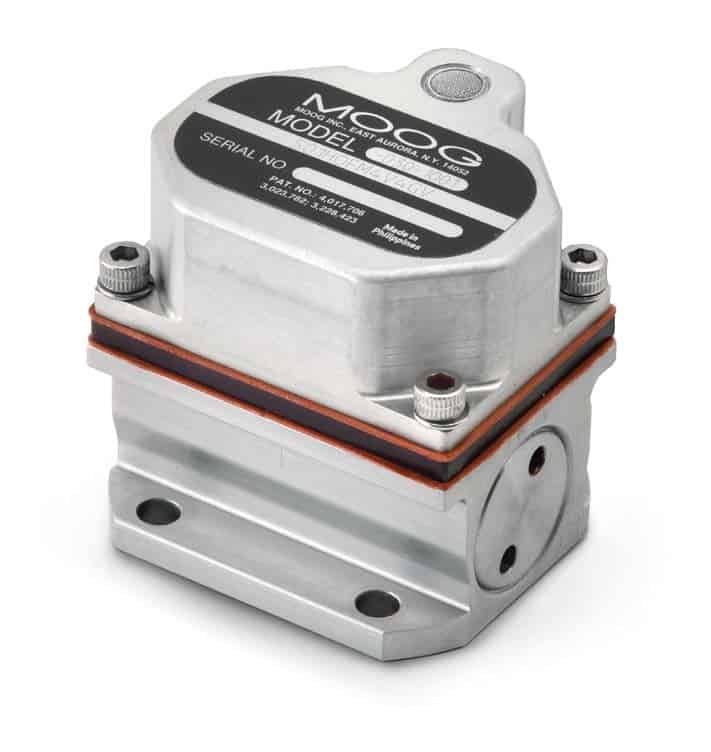 Moog Inc. has released a micro-sized servo valve for use applications such as remotely operated vehicles (ROV), mobile robotics and autonomous vehicles. The ruggedized 30 Series Servo Valve weighs approximately 185 grams but delivers precise control and high performance.
"We designed the 30 Series Servo Valve with a lightweight, micro envelope that's affordable," said Matt McCall, Western Region sales manager at Moog. "Our new valve is ruggedized to deliver precise control for a manipulator arm or downhole tool using hydraulic actuation; the power density is almost unrivalled."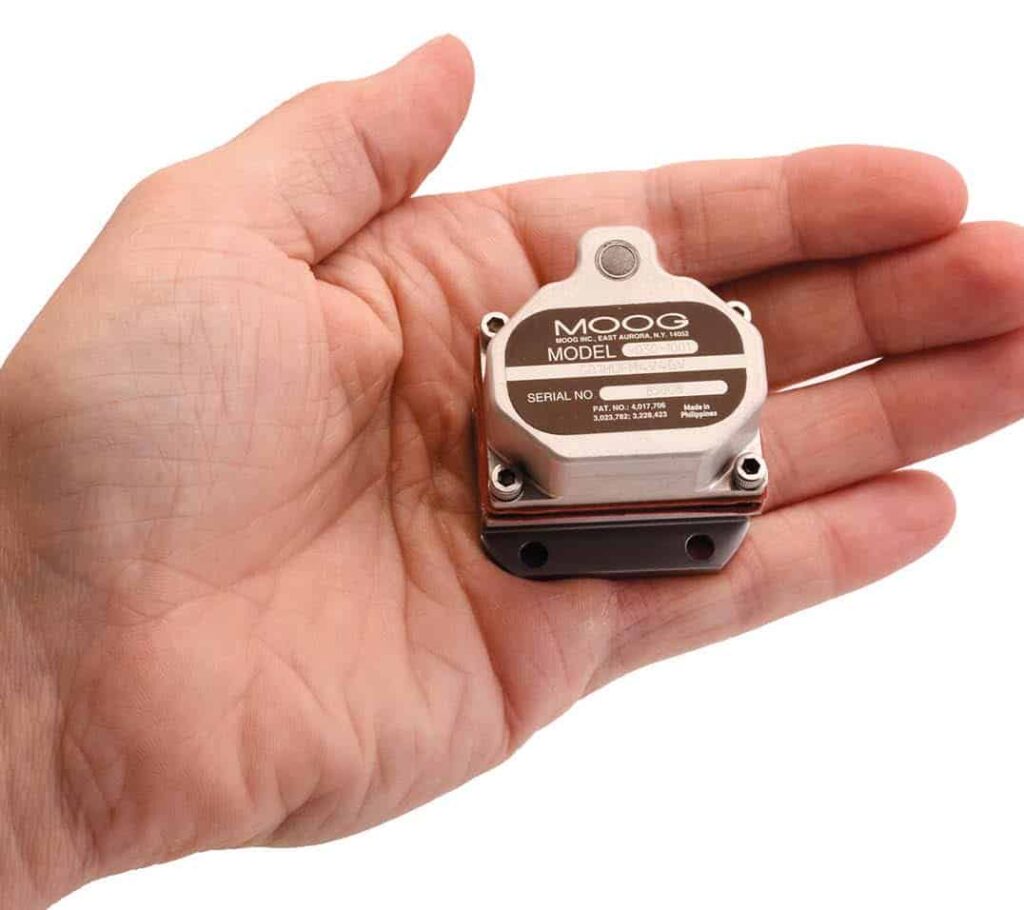 According to McCall the valve's step response improves productivity because someone driving an ROV with less dynamic valves will often see a time lag between executing a command and the vehicle performing the action.
The 30 Series Servo Valve provides a rated flow from 0.47 to 6.9 l/min (0.125 to 1.85 gpm), and a step response of 2.5 milliseconds at 210 bar (3,000 psi). The 30 Series Servo Valve's high dynamic response assures accurate pressure control in dynamic pressure applications.
"Where a slower valve may cause significant pressure lags or spikes, the speed of the 30 Series allows tight pressure control in high performance systems and applications," added Joe Dyer, regional sales manager at Moog. "Our 30 Series Servo Valve is extreme performance and control in the palm of your hand,"
The operator of an ROV with 30-Series Servo Valves installed will see time lag almost entirely eliminated, says McCall. Weighing 185 grams (6.5 ounces) and measuring 4.0 cm (1.6 in.) by 3.4 cm (1.3 in.) by 3.9 cm (1.5 in.), the valve has a power density equivalent to 6 horsepower.