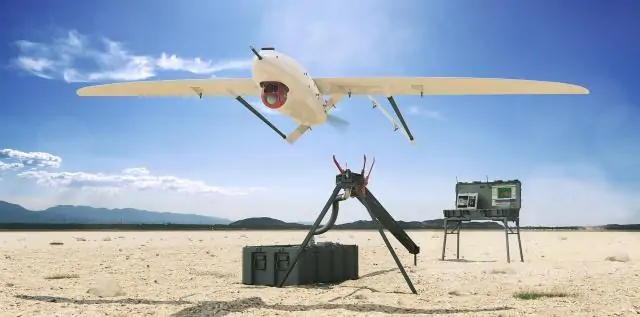 Embry-Riddle Aeronautical University has announced that the Unmanned Systems Sciences Program in the College of Aviation at the Daytona Beach Campus has selected the Penguin C unmanned aircraft system (UAS) from UAV Factory for flight training with student operators and pilots at the nation's largest undergraduate UAS program.
"The Penguin C UAS meets our requirements as a complete system," said Mike Wiggins, Ed.D., professor and department chair of Aeronautical Sciences at the Daytona Beach Campus. "It will be a central part of our overall UAS flight training program, which ranges from small quadrotor and fixed wing operations through crewed operations and high-end simulations, as we look to the future of UAS."
The Penguin C aircraft is a long-endurance, long-range professional unmanned aircraft system, and a highly capable surveillance and inspection system. It is a runway-independent, fixed-wing aircraft capable of flight times in excess of 20 hours and is able to operate at distances up to 60 miles (100 kilometers) beyond-visual-line-of-sight (BVLOS) from a two–person ground control station. The Penguin platform is in use in over 40 countries worldwide.
"The Penguin platform was chosen as a tool to evolve our UAS program into the future because of its superior flight performance and beyond-line- of-sight capabilities," said John M. Robbins, Ph.D., associate professor and Unmanned Aircraft Systems Program coordinator. "The knowledge gained by working with a UAS platform being flown around the world like the Penguin C will prepare our students with valuable operational experience, and further prepare them for the highest-paying jobs in the UAS industry."
"We are delighted that Embry-Riddle has chosen the Penguin C to standardize its training fleet of UAS," said Josh Brungardt, executive vice president of UAV Factory. "The Penguin C UAS will allow Embry–Riddle to lead the way in helping to sculpt the next phases of BVLOS operations."