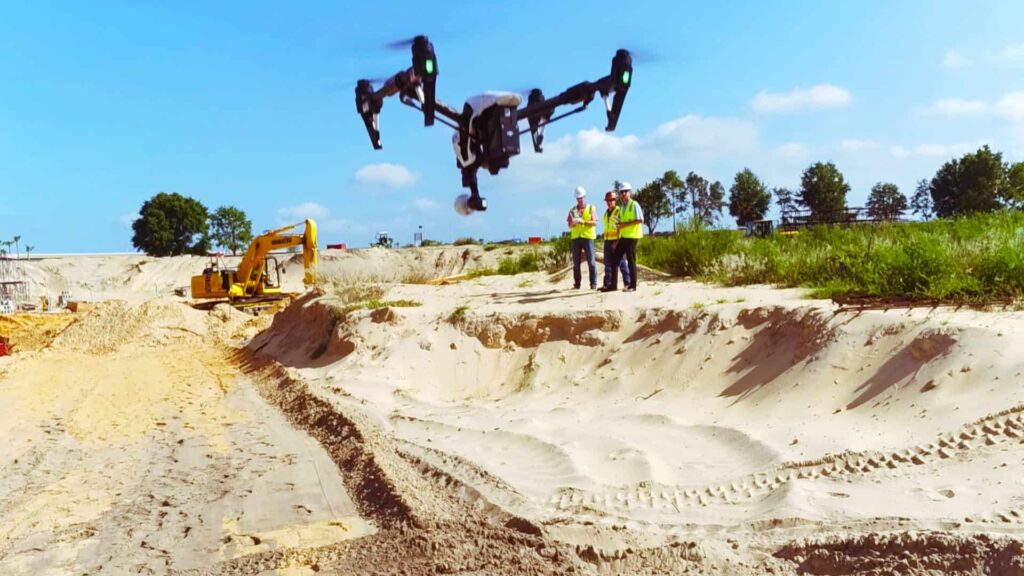 DroneDeploy has announced that it has launched its new construction solution to meet the industry's growing demand for aerial site intelligence. It includes a tool that simplifies project progress photo collection, a partnership with Uplift Data Partners — an enterprise drone pilot network — enabling construction companies to scale drone operations faster, and a new Accuracy Package designed specifically for construction professionals.
Progress Photos is the first tool allowing customers to intuitively plan photo flights, automatically capture corner images, immediately create a visual timeline of a job site, and generate a replicable weekly progress report. The feature simplifies data collection workflows and consolidates data storage (including photos, maps, and 3D models) in one easy-to-share platform.
"Regular site progress reports offer context and add new dimensions to construction projects. However, it's difficult to create consistent site imagery over the course of a project," said Mike Winn, CEO of DroneDeploy. "Progress Photos solves this by creating a visual timeline of a project from start to finish. In doing so, it saves costs, keeps stakeholders informed, and addresses safety risks."
Drone on Demand is a streamlined way for companies to collect drone aerial imagery and generate business insights. The solution lets customers plan a flight, then request a certified professional drone pilot from DroneDeploy's partner, Uplift Data Partners, to fly the mission and collect the aerial data — all in the DroneDeploy platform.
"Uplift Data Partners is a turn-key solution for construction companies to adopt drone data into their business operations. Customers simply tell us where they want us to fly; we fly and they get engineering grade data," said Suzanne El-Moursi, President of Uplift Data Partners. "We're proud to partner with DroneDeploy to allow a wider range of construction organizations to unlock the power of drone insights."
The Construction Accuracy package combines precision features and integrations to manage project workflows from an easy-to-use drone data platform. Construction Accuracy Package customers can use unlimited ground control point (GCPs) location data and unlimited digital terrain models (DTMs) — plus Progress Photos and the tools, capabilities, and support available in DroneDeploy's higher tier plans.