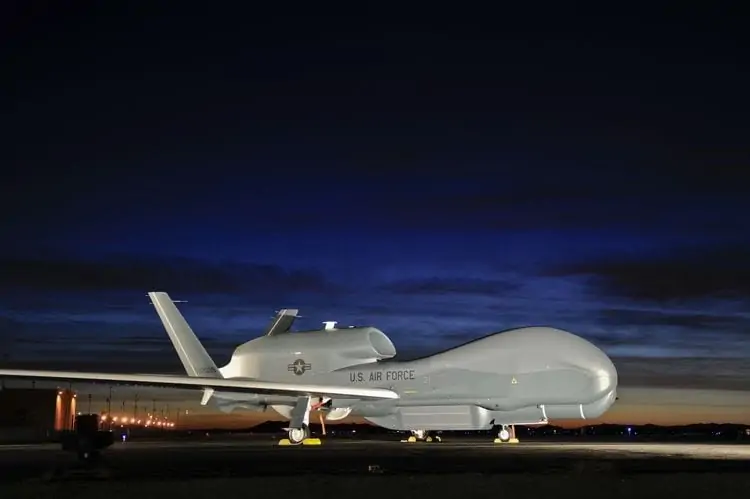 Northrop Grumman Corporation has announced the 20th anniversary of the first flight of its autonomous Global Hawk high altitude long endurance aircraft. The Global Hawk unmanned aerial system (UAS) is deployed globally and is one of the premier providers of persistent intelligence, surveillance and reconnaissance information supporting the United States and its allies.
The first Global Hawk aircraft, named Air Vehicle 1, or AV-1, was built by Teledyne Ryan Aeronautical at the Ryan factory near San Diego's Lindbergh Field. On Feb. 28, 1998, AV-1 took off from Edwards Air Force Base in California, and after a 56 minute flight, landed safely and stopped itself on the runway, just six inches off the painted centerline.
The first Global Hawk aircraft were in the Advanced Concept Technology Demonstration program, sponsored by the Defense Advanced Research Projects Agency (DARPA). DARPA is responsible for the development of emerging technologies for use by the military.
"Those of us in the Global Hawk program today owe a great deal of gratitude to those who developed the first Global Hawk and helped create this weapons system that is so vital to serving our nation and its allies," said Lauren Stevens, vice president and program manager, Global Hawk program, Northrop Grumman. "AV-1 and the Global Hawk Program have shaped aviation history and some of those Ryan employees who worked on AV-1 are still on the program today working to increase the system's capabilities and continue to defy expectations."
The Global Hawk system is building on its heritage of innovation, modernizing its current capabilities by integrating new technologies that enhance capabilities, performance and reliability. In active operation with the U.S. Air Force since 2001, Global Hawk has amassed more than 250,000 flight hours with missions flown in support of military and humanitarian operations. Able to fly at high altitudes for greater than 30 hours, Global Hawk is designed to gather near-real-time, high-resolution imagery of large areas of land in all types of weather, day or night.