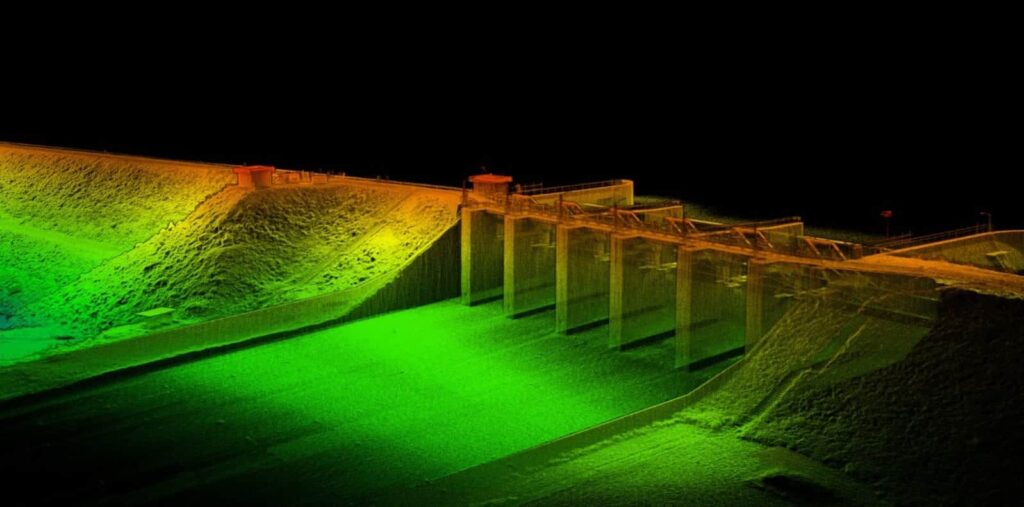 Insitu has announced that it has recently completed a successful trial deployment of Amazon Web Services (AWS) Snowball Edge in Queensland, Australia. AWS Snowball is a service that accelerates transferring large amounts of data into and out of AWS using physical storage appliances, bypassing the internet. AWS Snowball Edge is a 100 terabyte (TB) data transfer device with on-board storage and compute power for select AWS capabilities.
INEXA Cloud, part of Insitu's INEXA comprehensive suite of professionals, tools and services, was deployed by the Insitu Commercial team in conjunction with Insitu's ScanEagle unmanned aerial vehicle (UAV) to collect, process, and move terabytes of remote sensing data in collaboration with AWS. In its successful trial deployment, the ScanEagle linked with AWS Snowball Edge, preconfigured with Insitu's proprietary, high-performance three-dimensional (3-D) reconstruction algorithms, to generate a high density, precise, 3-D model of an infrastructure in a remote location with no internet connectivity. The data was pre-processed and its integrity validated within hours of acquisition at the isolated site, allowing operators to immediately move the data to the customer's INEXA Cloud business account running on the nearest AWS Region for deep analytics and data storage.
"One of the biggest challenges for remote site inspection and data management is the word 'remote'," said Jon Damush, Insitu's Chief Growth Officer. "By definition, remote implies 'removed from infrastructure,' which in our world means little to no internet connectivity. The scale of this type of work means we needed to collaborate with a company that could help us find a path forward, and AWS was that company. With the combination of INEXA Cloud and AWS Snowball Edge, our customers can load terabytes of data, process the data on-site, pre-check and validate the results, send it to INEXA Cloud, and evolve the data with ongoing analysis, confident that the data's integrity has been corroborated."
Insitu's INEXA Cloud platform delivers secure, integrated and extensible services, tools and application program interfaces (API) to present data to a growing repository of applications. These applications process many data types including images, day-and-night video, multi-and-hyper spectral imagery, and Light Detection and Ranging (LiDAR). The data also can be exposed to a growing family of algorithms which extract precise information such as 3-D Digital Surface Models (DSMs), volumetric assessment, automatic object detection and classification, vegetation encroachment and change detection, machine learning, and deep learning. Informed decisions then can be made rapidly, particularly in mining, oil and gas, energy, water, and other large critical infrastructure management industries, resulting in optimized business operations and increased safety.
"Thanks to this collaboration, customers can easily and quickly move huge amounts of data to INEXA Cloud, avoiding the expense of building and maintaining high speed networks, or building, securing, encrypting, maintaining and shipping rugged storage devices and computer systems," explained Rahul C. Thakkar, Director of Insitu Commercial Cloud. "This new capability can solve a major problem that large enterprise customers operating in remote areas have faced on a daily basis. We are pleased to offer this simple, powerful, and cost-effective solution to our customers."