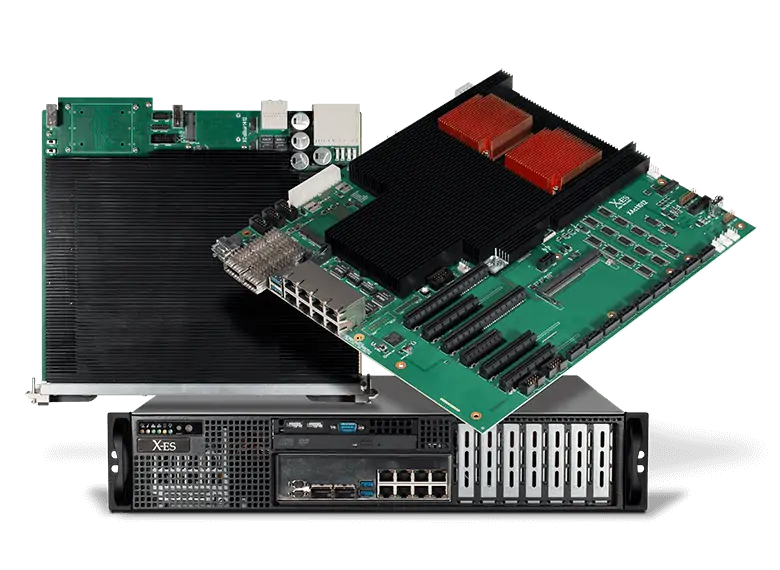 Extreme Engineering Solutions (X-ES) has announced the introduction of the XAct1012, XCalibur1412, and XPand9011 – three server-class computing products featuring dual Intel Xeon E5 v4 family processors. These products come integrated with X-ES SecureCOTS technology, making them ideal for platforms such as unmanned systems that require state-of-the-art processing performance, physical security, and cybersecurity.
X-ES' SecureCOTS technology prevents reverse engineering and the extraction of critical information, providing superior security for standard form factors. These products are equipped with a tightly coupled Xilinx Kintex UltraScale security FPGA with over a million logic elements, providing a combination of security and performance.
The XAct1012, XCalibur1412, and XPand9011 are the newest additions to X-ES' extensive product lineup and are the first to support dual Intel Xeon E5-2600 v4 (formerly Broadwell-EP) family processors. These server-class products include up to 128 GB of soldered-down DDR4-2400 ECC SDRAM across eight channels. They are also true Open Systems Architecture (OSA) designs, providing a simplified path to future upgradability and eliminating the vendor-lock commonly associated with proprietary implementations.
X-ES' server-class processing boards have board-level ruggedization features built-in, enabling them to perform reliably in harsh environmental conditions common for military and aerospace applications without the need for modification or enhancement.
The XPand9011 is a secure 2U rackmount server based on the XAct1012 motherboard. It includes dual 40 Gigabit Ethernet ports and six standard PCI Express Gen3-capable expansion sites that simplify support for a near unlimited number of high-performance and legacy I/O options by utilizing COTS modules.
The XAct1012 and XCalibur1412 are rugged server-class processing boards that are ready for out-of-the-box installation into a COTS chassis. The XAct1012 is a server motherboard that supports a standard Extended ATX (E-ATX) form factor and includes six standard PCI Express expansion slots. The XAct1012 is suitable for installation within a COTS E-ATX tower or 1U/2U/3U rackmount chassis.
The XCalibur1412 is an ATCA blade with two high-speed fabric ports capable of supporting up to 56 Gigabit per second InfiniBand or Ethernet.
The X-ES Enterprise Linux (XEL) Board Support Package (BSP) is standard with these products, and other BSPs are available upon request.