Sparton Navigation and Exploration, a leading developer of MEMS-based inertial sensors for unmanned systems, has partnered with Unmanned Systems Technology ("UST") to demonstrate their expertise in this field. The 'Silver' profile showcases how their products can be utilised in a broad range of dynamic and demanding applications, especially the harsh and often GPS-denied environments of unmanned aerial vehicles (UAVs) and autonomous vehicle operations.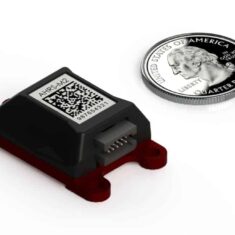 The AHRS-M2 Attitude Heading Reference System is a fully temperature compensated, micro-sized, lightweight and low power AHRS. Featuring Sparton's proprietary AdaptNav sensor fusion algorithms, the AHRS-M2 learns on-the-fly to provide continuous, adaptive magnetic calibration. Its small form factor makes the system ideal for SWaP-C-conscious applications such as sUAS.
The AHRS-8 Attitude Heading Reference System is a fully temperature compensated AHRS that incorporates 3-axis magnetometers, accelerometers and gyroscopes, with selectable 4g or 8g accelerometer ranges. With onboard state-of-the-art algorithms that deliver full 360° tilt compensation and a True North output at all locations around the globe, it is ideal for precision navigation and guidance applications, as well as platform stabilization and positioning.
The DC-4E Attitude Heading Reference System is a tilt-compensated AHRS with six degrees of freedom (triaxial magnetometers and accelerometers) that provides full 360° tilt-compensated heading, pitch, and roll data. It features both 2D and 3D adaptive in-field calibration for superior magnetic interference compensation as well as a built-in World Magnetic Model for accurate True North measurement.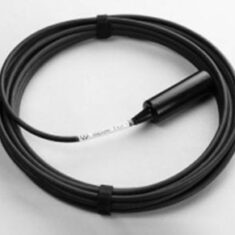 The PHOD-1 is a rugged omnidirectional broadband hydrophone designed for high performance and real world durability in the tough undersea conditions faced by AUVs and other underwater robotics systems. Encased in a durable polyurethane jacket with molded-in strain relief, the integrated 10m underwater cable features two shielded twisted pair wires to reduce electrical noise, and is also water-blocked and Kevlar-reinforced. The pre-amplified hydrophone exhibits minimal change in response and directivity with temperature and hydrostatic pressure, and has equivalent self-noise figures below Sea State 0.
To find out more about Sparton Navigation and Exploration, please visit their profile page: https://www.unmannedsystemstechnology.com/company/sparton-navex/