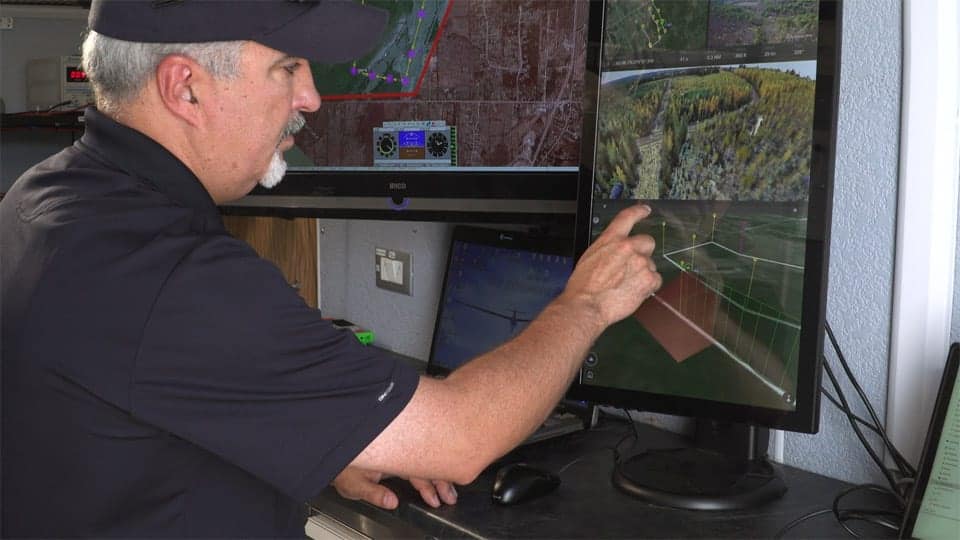 Kongsberg Geospatial, a developer of real-time geospatial visualization software, has announced that the company's IRIS UAS Airspace Situational Awareness application will be offered as a certifiable application to meet the requirements of the DO-278A Assurance standard for Air Traffic Management systems. By anticipating the regulatory requirements for the airspace visualization with Unmanned Traffic Management or UTM, the IRIS application will be a regulatory approved component increasing the safety of commercial drone flight operations – especially when operating beyond visual line-of-sight (BVLOS).
Kongsberg Geospatial has been providing software design assurance to meet the certification requirements for real-time geospatial and spatial awareness technology to support air traffic management, air defense applications, and unmanned systems for nearly three decades.
The IRIS UAS situational awareness application had its genesis in supporting military UAV flight operations, and was developed to help operators safely pilot UAVs in BVLOS operations as well as for regional airspace UTM managers to monitor the operations of multiple drones simultaneously.
The DO-278A standard (Guidelines For Communication, Navigation, Surveillance, and Air Traffic Management (CNS/ATM) Systems Software Integrity Assurance) is the primary standard used by certification authorities such as FAA, EASA and Transport Canada to provide the assurance of software contained in non-airborne CNS/ATM systems. Unmanned systems manufacturers that build ground control stations for commercial drone systems, and airports and port authorities that create airspace control systems are anticipated to have to meet this standard when designing and building new systems.
By developing an airspace awareness application that satisfies this standard, Kongsberg Geospatial has provided a key component for Unmanned Systems manufacturers, airport operators, and port authorities that wish to develop ground-based monitoring systems that are safe and certifiable for commercial operations.
"Unmanned Traffic Management and safe airspace operations will require certification of technology," said Ranald McGillis, President of Kongsberg Geospatial. "We believe providing a certifiable airspace display application will dramatically increase the safety of unmanned flight operations wherever it's in use."
Kongsberg Geospatial will be demonstrating the IRIS airspace situational awareness application at the AUVSI Xponential symposium in Dallas, Texas.