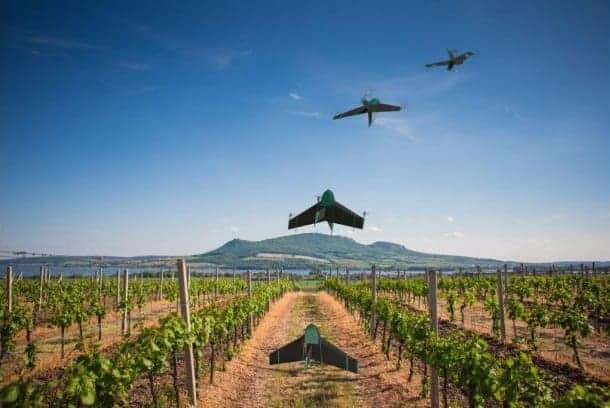 Atmos UAV, a start-up originating from the Technical University of Delft, has announced the launch of Marlyn, a lightweight data-gathering drone designed for mapping applications which flies automatically and at high wind speeds. Atmos claims that its new technology allows industry professionals to perform mapping missions up to 10 times faster with a lower risk of drone crashes. Marlyn has already been adopted by European unmanned aircraft data provider Skeye.
"With her unique properties, Marlyn allows us to tackle even our most challenging jobs," said Pieter Franken, co-founder of Skeye. "We expect time savings of up to 50% and moreover save a huge amount of our resources and equipment." Marlyn can cover 1 km² in half an hour with a ground sampling distance of 3 cm.
"We are very excited to work together with Skeye and to have the opportunity to implement their operational expertise in this promising project," added Sander Hulsman, CEO of Atmos UAV. "Marlyn is all about making aerial data collection safer and more efficient, allowing professional users across all industries to access the skies, enabling them to focus more on analysing the actual information and improving their business effectiveness."
With Marlyn, mapping jobs consist of four steps. First, a flight plan is generated based on the required accuracy and the specified project area. Secondly, the drone starts its flight and data collection with the push of a button. Thirdly, after Marlyn has landed at the designated spot, the captured data is automatically organised and processed by the user's image processing software of choice. Finally, a detailed analysis can be done to provide actionable insights.