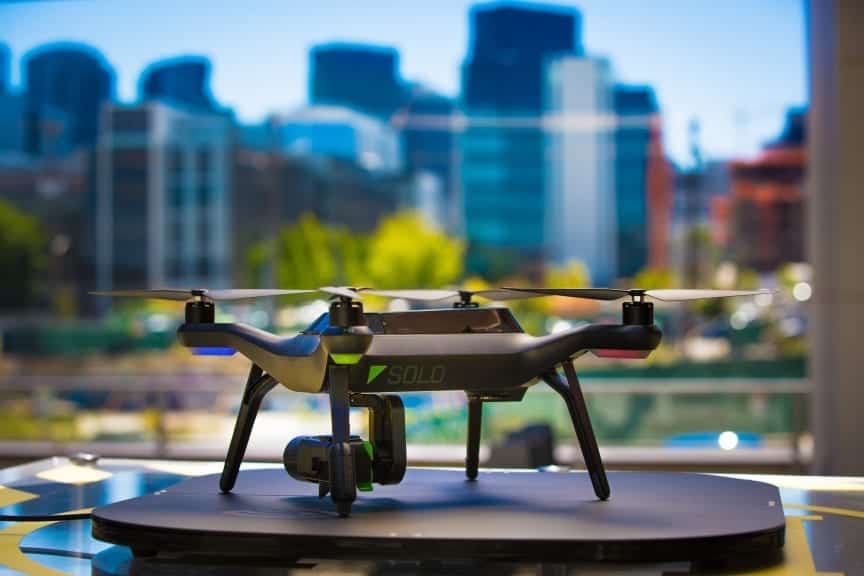 WiBotic, a developer of wireless power and battery intelligence solutions for the robotics industry, has announced that it has raised $2.5 million of funding in a seed round led by Tsing Capital. WiBotic wireless power and battery intelligence solutions enhance the uptime and working efficiency of robot fleets, allowing charging to occur without human intervention, so robots can operate 100% autonomously for long periods of time. The new funds will be used primarily to enhance product development and increase sales and marketing activities.
The company recently moved into a new state-of-the-art engineering and testing facility in the University of Washington's CoMotion Labs incubator program headquarters and continues to expand upon its core technology. WiBotic will be demonstrating prototypes for several new products at the upcoming Association for Unmanned Vehicle Systems International (AUVSI) Xponential tradeshow in Dallas, Texas, and has also been selected as a semi-finalist in the "Startup Showdown" at the show.
"For two and a half years we have been developing innovative solutions for the robotics industry and I'm excited that several prestigious new investors are joining our team," said Ben Waters CEO and co-founder of WiBotic. "We look forward to the expertise and strategic thinking these firms will add to our strong team as we continue to provide critical infrastructure for robotic applications worldwide."
"The robotics industry has an intense need for the wireless power and battery intelligence solutions that WiBotic has built," said Michael Li, managing partner of Tsing Capital. "WiBotic has been gaining strong traction in several industries and we see immense growth potential as the global robotics industry soars."
"WiBotic is tackling one of the most critical features for robotic applications, the delivery of power," said Saman Farid, managing partner at Comet Labs. "As advances in machine intelligence increase the number of robotic applications, customers will be looking for solutions to keep those robots charged and running. WiBotic's intelligent wireless charging solutions represent an adaptive solution for a wide range of uses."
WiBotic wireless power and battery intelligence solutions are customizable for specific robot deployments. When a robot approaches, or when a drone lands near the WiBotic wireless charging platform, it automatically detects its presence and wirelessly charges the battery at a speed comparable to a standard plug-in charger. This enables robotic systems to work fully autonomously for the lifetime of the battery. In other words, there is no longer a need for human intervention for daily maintenance, charging or battery management.
Battery intelligence hardware/software is included in the WiBotic solutions. It dynamically monitors real-time battery parameters such as state of charge and state of battery health while also capturing changes in battery performance over time. Customers use the data to develop and implement a battery management plan that optimizes the life of all batteries in a specific fleet. The hardware/software is especially valuable to companies transitioning to a fully autonomous fleet, since frequent battery replacements across a larger number of robots can significantly increase operating costs and downtime.
Whether there is a human operator or the system is fully autonomous, wireless power and battery intelligence solutions enable easier and better access to power for robots. WiBotic customers are implementing the solutions to deliver medical supplies in developing countries, reduce water usage in agriculture, enhance the safety of offshore oil and gas extraction, monitor contamination levels in the ocean, respond to emergency situations and for real-time security and surveillance.