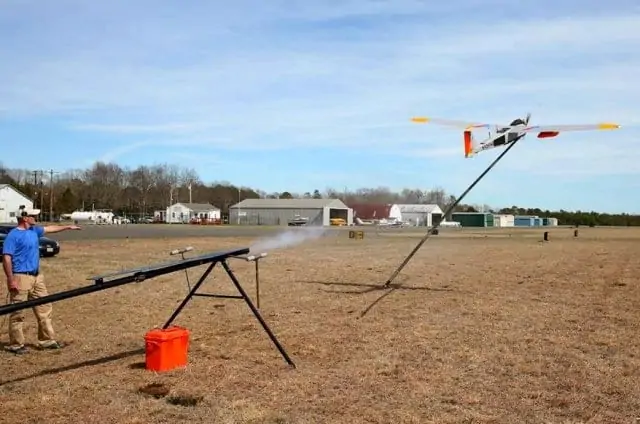 Verizon has announced that it has conducted the latest engineering flight tests to determine how large an area of wireless coverage can be created aerially using a "flying cell site" aboard a long endurance drone piloted by American Aerospace Technologies, Inc. (AATI).
This latest technical test of Airborne LTE took place at Woodbine Municipal Airport in Woodbine, New Jersey and was designed to simulate an environment in which commercial power is knocked out indefinitely after a severe weather event or other disaster that interrupts traditional communications services.
The test was conducted under a Certificate of Waiver or Authorization (COA) issued by the FAA to Cape May County in preparation for a major emergency preparedness exercise involving county, state and federal emergency responders.
"This new test builds upon our leadership in conducting the first successful demonstration in the U.S. for providing aerial coverage from a long-endurance medium altitude aircraft with AATI in Cape May last October," said Christopher Desmond, Verizon Network.
The RS-20 unmanned aircraft system (UAS) used for the test has a 17-foot wing span.
David Yoel, AATI CEO, said the goal of the flight test was to simulate an environment in which a disaster such as a hurricane or flood had destroyed an area's cell network while demonstrating the drone's ability to provide first responders with communications to improve their safety and effectiveness.
Yoel said the COA covers 800 square miles of airspace up to 7,000 feet. He added that the county's public safety mission extends beyond its borders and that the COA could be adjusted for natural disasters and other emergency situations.
Marty Pagliughi, Cape May County Office of Emergency Management coordinator, noted that the two biggest uses for UAS for emergency management would be communications and damage assessment.
"They can provide live situation reports, live stream situation reports and damage assessments, and show access points for emergency service vehicles," he said.