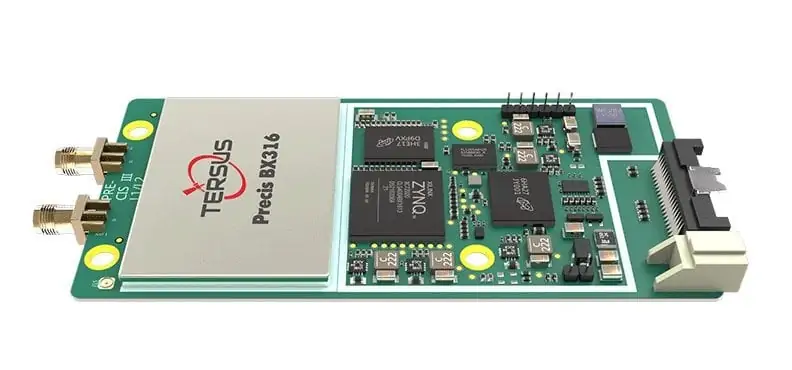 Tersus GNSS, a provider of real-time high-precision GNSS positioning solutions for unmanned systems, has announced that the company's newest GNSS RTK board is now available for pre-order.
The Precis-BX316 board, designed for precision position and heading applications, offers real-time, cost-efficient centimeter-level positioning capability. It supports delivering multi-constellation RTK baselines between the two connected antennas and to a remote base station.
Featuring flexible interfaces for a variety of applications, the Precis-BX316 can be integrated via a special connector with other host devices such as UAV autopilots, or used as an independent positioning system. The board supports multi-GNSS RTK positioning, which improves continuity and reliability.
Features of the Precis-BX316:
Supports three constellations, six frequencies (GPS L1L2, BDS B1B2, GLONASS G1G2, as well as GPS L1L2 heading mode)
Supports 192 GNSS channels
Rapid RTK integer ambiguity resolution
Instant heading achieved by dual antenna single board
Up to 20 Hz position/velocity/time solutions
High integration SoC solution
Easily integrated to Pixhawk and other autopilots
Supports camera shutter synchronization
Two serial ports with TTL level
External antenna input through SMA connector
Data output: NMEA-0183
Correction: RTCM 2.x/3.x and CMR
Supports logging of raw observation data
Compact design and low power consumption