The team behind UnmannedSystemsTechnology.com (UST) are pleased to announce plans to introduce a virtual tradeshow in 2017. The UST Expo will be the world's first 'virtual' tradeshow to exhibit companies, and showcase their capabilities, within the unmanned systems industry.
Once live, visitors will be able to access the virtual tradeshow 24 hours a day, 7 days a week, 365 days of the year. Upon registration, the UST Expo will be free to access.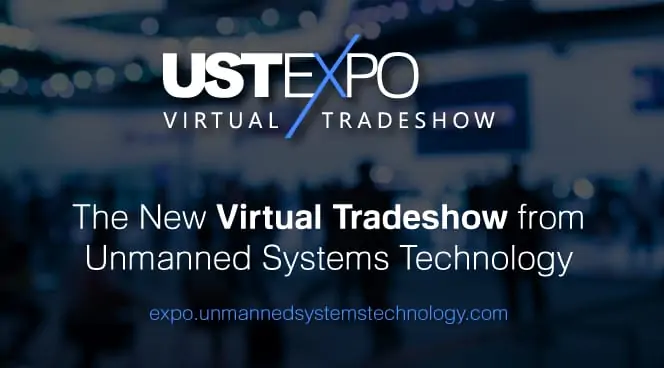 Similar to a traditional tradeshow or exhibition in a convention center, the UST Expo will allow exhibitors to display information related to their products or services in a virtual booth. Multimedia, such as videos and slide-show presentations, can be featured in the booth to offer a truly engaging experience for the visitor.
Visitors will be able to view these virtual trade show displays in the exhibition hall and, crucially, can connect with exhibitors via the Internet to request more information. It is anticipated that visitors will able to initiate instant communication with exhibitors via instant messaging, email or Skype.
While physical, more traditional tradeshows provide an excellent way for visitors to discover and explore new technologies, there are often projects that require more immediate access to this information – rather than waiting for an annual tradeshow in order to conduct research. Year-round access to a virtual tradeshow, regardless of geographic location, makes sense in such a fast-moving industry.
Furthermore, as the UST Expo will be accessed from a person's desk, factors such as time away from the office, and the cost of travel and accommodation do not have to be considered.
Designed to be suitable for both larger corporations and smaller companies, the UST Expo will provide exhibitors with an online platform to connect directly with researchers, engineers and key personnel within the unmanned systems industry. Exhibiting in the virtual tradeshow, will cost a fraction of that associated with physical exhibitions, and companies will also save time and avoid the hassle often associated with logistics and staffing considerations.
Importantly, exhibitors will be able to update their booths as often as required, to ensure visitors always have access to the latest information and developments, without having to re-print expensive graphics.
To register for your free access-all-areas pass, or to express an interest in exhibiting, please visit expo.unmannedsystemstechnology.com or email [email protected].