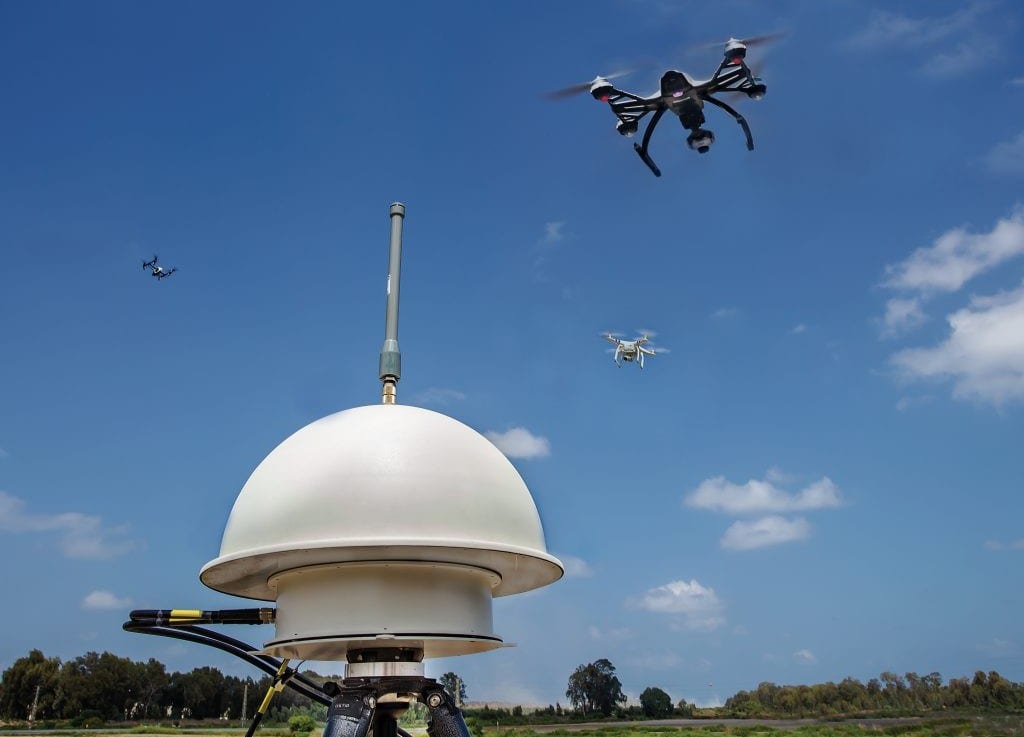 Elbit Systems has announced the development of ReDrone, a solution for the protection of closed air spaces, national infrastructures and other critical areas against hostile drones penetrating the protected perimeter.
ReDrone is designed to detect, identify, track and neutralize different types of drones that are flown within a range of radio frequency communication protocols. The system will be presented at the Israel HLS & Cyber Conference along with Elbit Systems' SupervisIR, an infra-red wide-area persistent ISTAR (information, surveillance, target acquisition and reconnaissance) system. SupervisIR can be integrated and operated within the ReDrone system thus enabling full-scale Signal Intelligence (SIGINT) and thermal imaging detection capabilities of hostile drones.
The ReDrone's open system architecture allows multiple hardware configurations, including an array of controllers and sensors for target detection, tracking and engagement. The system is also capable of separating a drone's signals from its operator's remote control signals, as well as pinpointing both the drone and the operator's directions. The advanced detection system provides 360-degree perimeter protection and complete, up-to-the-minute situational awareness. It can also deal with a number of different drones simultaneously. Due to its advanced passive detection features, ReDrone also enhances environmental protection and supports the safety of civilians and air platforms inside the secured airspace.
After detecting a target, the ReDrone system disrupts the drone's communication with its operator, blocks its radio and video signals and GPS positioning data, and sends it off track, preventing it from carrying out an attack. ReDrone's infrastructure is designed for easy and rapid installation in different application areas and terrains, and is suitable for operation in all weather conditions. Its digital control unit, which is based on Android, features an intuitive user interface.