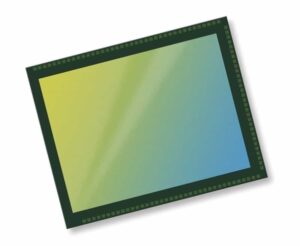 OmniVision Technologies, a developer of digital imaging solutions, has announced the OV12895, the latest addition to the company's stacked-die technology PureCel Plus-S product line. The 12-megapixel image sensor features a 1.55-micron pixel and high-speed architecture and is designed for consumer-grade drones, surveillance systems, and 360-degree action cameras.
Features of the OV12895 include:
12-megapixel still-image capture
4K2K resolution at 60 frames per second (FPS)
1080p resolution at 240 FPS resolution for slow-motion videos
12-bit readout architecture that provides high–bit depth snapshots
A low chief ray angle of 5 degrees that is suitable for mature lens ecosystems
Availability in RW and CLGA formats.
Find suppliers of Imaging & Vision Systems >
"We are seeing rapid growth in the markets for consumer drones, surveillance systems, and 360-degree action cameras, in part due to the increasing demand for aerial photography and 4K-resolution panoramic videos in security and virtual reality applications. The 12-megapixel OV12895 aligns well with these consumer product segments because it strikes a balance between solid pixel performance and high resolution, in a widely used 1/2.3-inch optical format," said Kalairaja Chinnaveerappan, senior product marketing manager at OmniVision. "The OV12895 builds on our latest-generation PureCel Plus-S stacked-die architecture and has many desirable features for these applications."
The OV12895 is built on OmniVision's PureCel Plus-S stacked-die architecture featuring backside illumination for ultra-high resolution and crisp images across all light levels. The stacked-die structure allows for additional sensor functionality while enabling smaller die sizes when compared with non-stacked sensors, resulting in smaller module sizes for larger optical format sensors.
OV12895 Resolution and Frame Rate Specifications:
High-quality slow-motion video capture with full field of view
Full-resolution 10-bit images and video at 45 FPS in a 4:3 aspect ratio
Full-resolution 12-bit images and video at 30 FPS in a 4:3 aspect ratio
Ultra-high-resolution 4K2K video at 60 FPS in a 16:9 aspect ratio
Full high-definition (HD) 1080p video at 240 FPS.