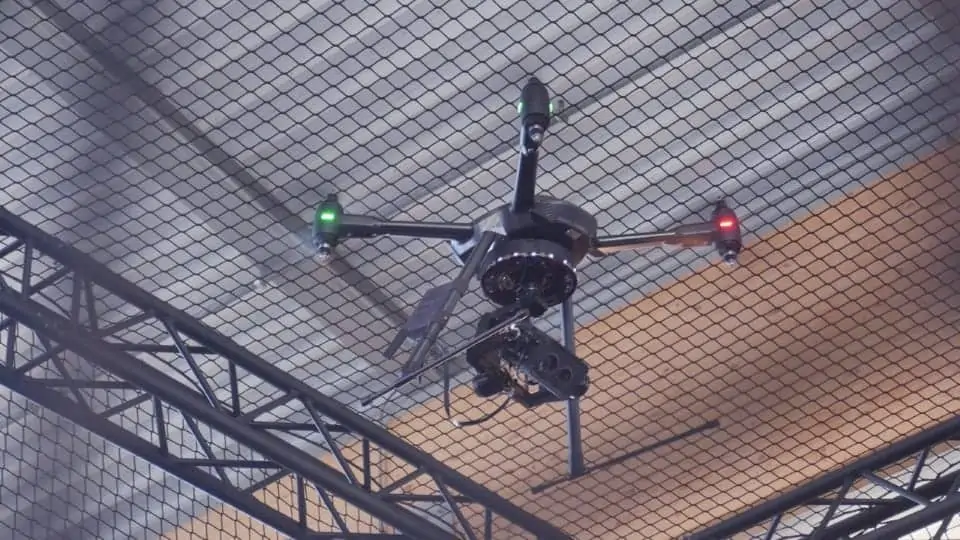 Aerialtronics, in conjunction with Neurala, a pioneer in deep learning software, and NVIDIA, has demonstrated automated inspections by an intelligent drone with deep learning capabilities at the GPU Technology Conference Europe.
This new "intelligent drone" identifies objects and their condition in flight, which dramatically increases the efficiency and accuracy of documenting assets, lowering costs, and making it easier for frequent inspections. It adds to the use of commercial drones to help businesses access difficult and dangerous areas, such as cell towers and turbines.
Aerialtronics and Neurala collaborated to make the demonstration on the Altura Zenith UAS, which incorporates the NVIDIA Jetson TX1 module. The resulting system can visually inspect a cell tower and recognize the equipment mounted on the mast. This is the first step required to start automating the documentation of assets, and assessing the mechanical functionality and condition of the cell tower to identify rust and other defects.
The intelligent drone application is expected to be extended beyond cell towers to include inspection of bridges, buildings, wind turbines and other infrastructure as business benefits from scalability and rapid adoption of new technology.
The real-time processing of the data stream is made possible by combining the Aerialtronics unmanned aerial system and smart dual camera payload with Neurala's deep learning neural network software, which is capable of finding and recognizing objects in flight, using the NVIDIA Jetson TX1 platform.
"Not only can we do clever things with the vision and thermal data, we can connect the flight computer so the drone is fully aware of it surroundings," said Robin van Putte, chief of product strategy at Aerialtronics. "We don't want to end our inspection mission with a SD card in our hand and invest a lot of time in data offload and post-processing."
"Instead we want to be able to immediately verify the results and take quick decisions. Having artificial intelligence technology onboard accelerates our roadmap to full automation of the drone workflow."
"Neurala's deep learning, neural networks software makes it possible for the application to continually learn about different types of cell towers and items to be inspected. Our learning algorithms will make it possible for the software to work globally and to expand to include the inspections of other types of infrastructure," said Roger Matus, VP of Products and Marketing for Neurala. "A drone with Neurala software is capable of recognizing its environment and making decisions based on what it sees. Our future plan to add autonomy so that drone inspections can be run at the push of a button."
"This demonstration is the first in a series of real-world, commercially viable, intelligent drone applications that we are developing for a broad range of industrial markets, such as telecoms, energy and construction," said Jeremy Wigmore, CEO of Aerialtronics.
"Inspections of cell towers, buildings, bridges and more by intelligent drone will transform industries. Neurala and Aerialtronics working together are taking drone autonomy to the next level," explained Massimiliano Versace, CEO of Neurala.
"The Jetson platform features high-performance, low-energy computing for deep learning and computer vision, making it ideal for products such as drones," said Serge Palaric, vice president of EMEAI sales and marketing of embedded and OEM at NVIDIA. "These drones can handle complex or dangerous tasks without risking human life, which is game changing for many industries."
Find suppliers of Multi-Rotor UAVs >