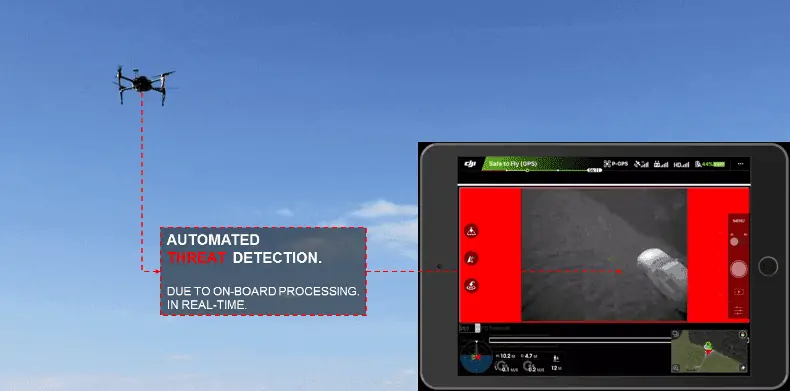 TeAx Technology, based in Germany, has developed a solution to offer intelligent thermal cameras for drones. Based on its successful product line 'ThermalCapture', the new solution uses a (radiometric) Flir Tau 2 core, ThermalCapture Grabber USB and a preconfigured Raspberry Pi 3 (incl. 32GB SD-card). This approach enables operators to really use their radiometric thermal data, by applying smart algorithms.
TeAx engineers will now be able to create intelligent algorithms based on a clients specific scenario and requirements, thanks to the availability of a full digital radiometric thermal data stream. Furthermore, TeAx's powerful open-source SDK will allow developers to implement their own C++ based solutions.
TeAx Technology aim to empower their clients with efficient and intelligent (thermal) solutions. Watch the demonstration:

The video demonstrates how small algorithms can establish powerful tools, such as automatically detecting unexpected temperatures rises. For example, if unauthorized vehicles and/or people are detected, the pilot is alerted automatically on his base station or control room.
"Most of our worldwide clients do benefit from those kind of solutions as it helps them to use their data and convert them into useful knowledge", Stefan Thamke, CEO of TeAx Technology says. And he continues: "Next to either apply smart algorithms in real-time or later in the post processing, we help to define and develop smart algorithms together with our clients, if they can't."