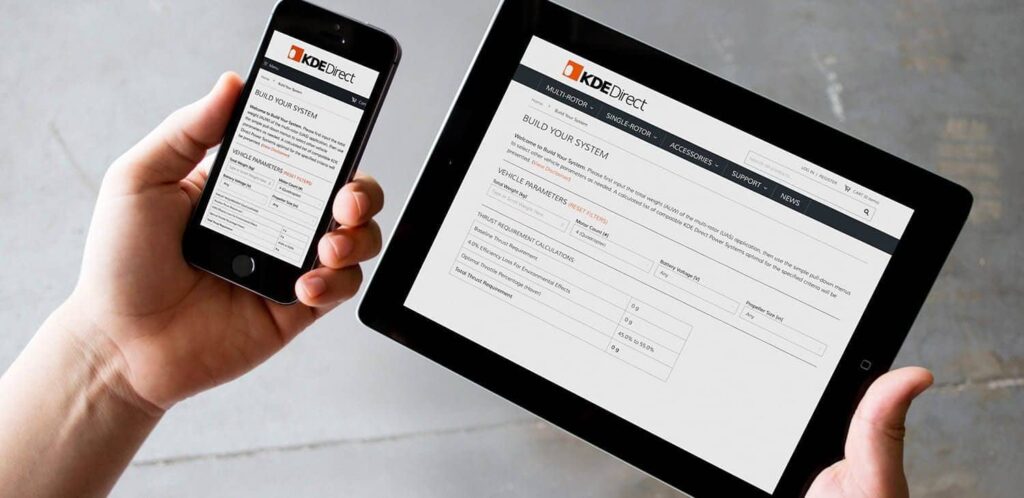 KDE Direct has launched a "Build Your System" application, designed to help determine the thrust requirements of a multi-rotor/VTOL UAV.
The new Build Your System will help determine what components (motor size, propeller type) are required to build a multicopter UAV to meet your specific needs.
The calculator takes into account:
Weight
Number of Motors
Arrangement of Motors
Power-input Voltage
Propeller Selection.
Calculations in Build Your System use data taken from rigorous in-house dynamometer performance testing. Provided data corresponds to KDE Direct matched power systems, including motors, ESCs and propellers, and the results now include recommendations for drone propellers, allowing users to determine the components for their complete UAV system.
To receive power system recommendations for your next multicopter UAV system, try the new Build Your System by KDE Direct here.