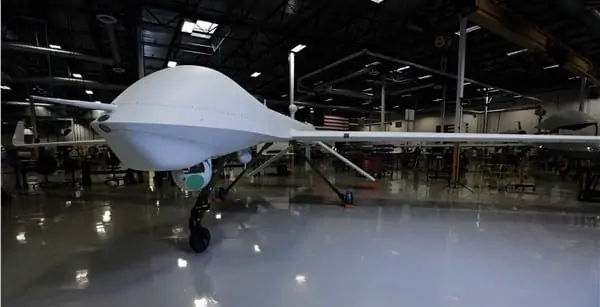 The WESCAM division of L-3 Communications has received multiple orders from General Atomics Aeronautical Systems (GA-ASI) for its MXTM-15D electro-optical and infrared (EO/IR) designator systems for an international military customer. L-3's equipment will support medium-altitude covert intelligence, surveillance and reconnaissance (ISR) missions carried out by GA-ASI's Predator XP remotely piloted aircraft (RPA) system.
Find suppliers of Electro-Optical Systems >
L-3's imaging systems range in size from 8 inches to 25 inches in diameter and provide high- resolution, stabilized full-motion intelligence in support of low-level tactical to high-altitude, ultra long-range persistent missions.
Deliveries to GA-ASI in California began earlier this year. Once fielded, the systems will be maintained by one of L-3 WESCAM's 14 authorized service centers.
"Our MXTM line represents state-of-the-art technology for military and security projects, and we are focused on expanding this business area. L-3 has the global reach and technical know-how to respond quickly with innovative solutions that meet specific customer requirements," said Steve Kantor, president of L-3's Electronic Systems business segment.
"We take great pride in providing GA-ASI and its customers with an EO/IR system designed with a suite of high-sensitivity, proven technologies," added Paul Jennison, vice president of government sales and business development for L-3 WESCAM. "Configured with high-definition IR and precise laser designation capabilities, these systems are fully equipped with the essential tools required to meet dynamic mission requirements."
L-3's MX-15D has been engineered with large-aperture, long focal length optics and patented four-axis gimbal technology. Together, these technologies deliver increased stabilization and geo-location performance, further enabling imagery from Predator XP's digital line of sight and beyond line of sight to be captured. Additionally, the system's detection, recognition and identification range performance will enable the end user to perform precision engagements from longer standoff ranges.
Currently, more than 500 MX designating systems operate from over 40 different airframes across 15 countries.