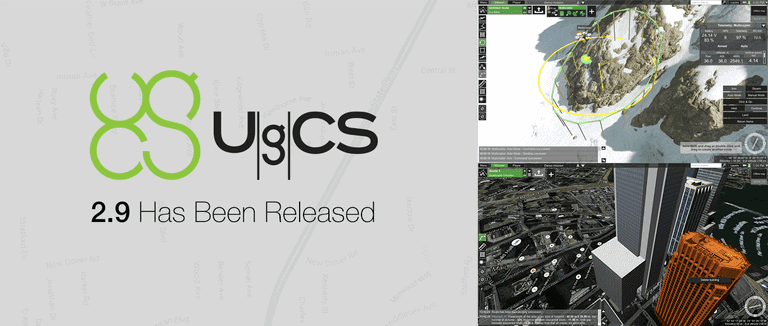 UgCS has released the latest version of its ground station software. UgCS 2.9 features a number of improvements and new features, including the ability to plan area scan missions by entering the altitude manually.
In the latest version, the Area Scan tool is divided into two separate tools – Area Scan and Photogrammetry tool. The Photogrammetry tool allows users to plan area scan missions with a specific GSD. Meanwhile, the Area Scan tool now allows an area to be scanned using either AMSL or AGL altitudes.
Watch the video:

UgCS have also allowed for battery exchanges, making it possible to fly longer UAV missions as the mission can be restarted from any specific waypoint. This new feature makes aerial mapping of large areas easier and more convenient.
Two new drones are now supported by UgCS 2.9: the DJI Phantom 4 and Matrice 100. Furthermore, experimental support for GeoTiff file import as map overlays and joystick control for Ardupilot and DJI has been added.
Find suppliers of Ground Control Station Software >