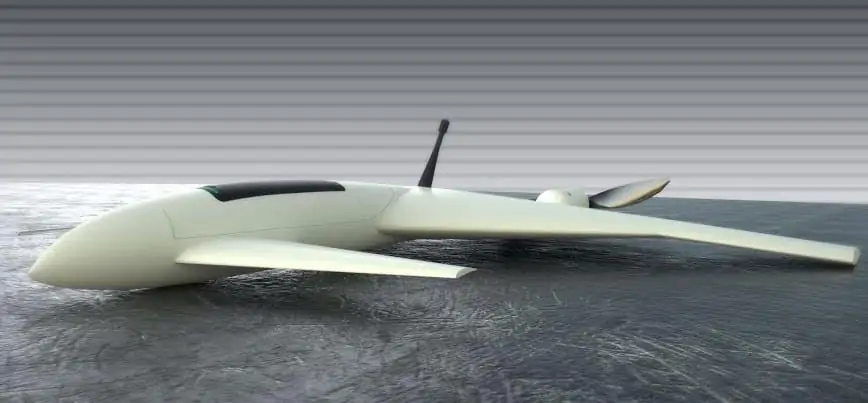 O'Qualia, an unmanned aircraft systems (UAS) research and manufacturing company, has announced the launch of its new Captor UAS, which the company claims is the first commercially available fully 3D printed drone. The Captor UAS is designed to be completely modular to adapt and grow with the changing demands and requirements of each customer – bringing future proof technology to the end-user and protecting initial investments.
O'Qualia has conducted extensive market research amongst small business owners, government institutions and communities of UAS enthusiasts, anticipating the use-case scenarios and potential challenges in the daily applications of an aerial imaging solution. The bigger 2-meter wingspan Captor XV is now slated for partnerships with government linked technology and research groups.
Head of Product Innovation, Elias Moseer, states, "Captor is the platform to build a high level of familiarity with drones and at the same time it evolves as one's demands grow. Just as various parts can be rotated and added to a Dremel to expand on its functionality and usage, Captor empowers each user to dictate how far or fast the product can be diversified to address different needs as they happen."
"It will be phenomenal to imagine what our end users can do or add to the plate, and we have already progressed this far based on these insights and will continue to evolve."
Designed in four aerodynamic and streamlined sections, the individual components were optimally segregated to ensure the toughest resilience for each 3D printed part. Spares can be reprinted by end-users themselves or ordered from O'Qualia. In addition, the four sections can be assembled and disassembled quickly in the field, making it highly responsive to environment or application changes.
Find suppliers of Fixed Wing UAS >
Find 3D Printing Manufacturers >
"With aerial imaging sensors becoming smaller and more advanced every day, one should not be tied to a particular sensor, but should be able to experiment and exchange sensors easily without needing to overhaul complete systems or be sensor integrator experts." Moseer adds.
Measuring 800mm in wingspan, the Captor UAS is able to carry up to 450g of payload. Assembled in a precise click mechanism, the airframe and payload compartment can be easily secured in a highly durable manner. A series of stress tests were conducted including application of blunt and short distance momentum force to the airframe and parts demonstrating the resilience of the key components. Inspired by single-bead 3D printing techniques, the key contributing factor lay in the design of skin and internal framing whose structure was stiff enough to withstand force and yet light enough to be power optimal.
O'Qualia is now in progress of collaborating with local 3D printing service providers to extend affordable reprinting in the very near pipeline on an international level.