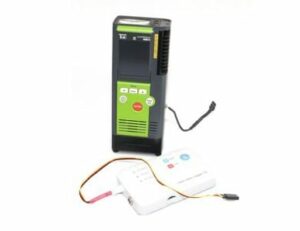 Pergam Technical Services Inc., a developer of systems for natural gas leak detection, has announced that it has released what the company claims is the first sensor for unmanned aircraft vehicles designed to detect and measure methane gas. The sensor is based on a handheld detector commonly used in the industry.
The system has been altered with an eye-safe laser and a filter in the bandwidth where methane has a high absorption, along with an algorithm that measures the gas emissions in parts per million, according to Pergam. Along with the sensor, an onboard data grabber records the flight path and the gas concentration levels. Data from the flight is available immediately upon landing.
The system can be used for line, tank and asset inspections along with landfill emission monitoring and surveys in difficult to access areas that typically require scaffolding. "The booming LNG and the shale gas industries are other markets with huge opportunities for leak detection services with the sensor," a spokesperson for the company said.
The sensor weighs 600 grams, and the battery on the company's predesigned drone allows for flight times of five hours. The sensor can be installed on independent operating systems as well.
The system has already been tested by various international research institutes.