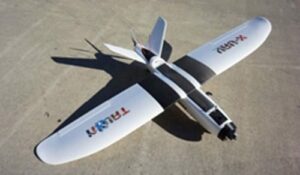 C. H. Fenstermaker & Associates, L.L.C., a provider of engineering and surveying services, has announced the completion and field implementation of its one-of-a kind Aeromapper Talon drone. Designed by Operations Leader of Advanced Technologies Ryan Fuselier, the drone is custom built with solutions in mind for specific field applications. The Aeromapper is now being utilized by TotaLand Technologies, L.L.C., a developer of software for landmen.
CIO of Fenstermaker and TotaLand President Alan Day said, "Drones offer technology that is in step with the changing needs of the oil and gas industry. Fenstermaker is using these drones strategically to bring leading edge technology to the field of mapping for landmen. Ryan Fuselier has the future vision and creativity to design drones that will take project management for businesses to a higher level." Day adds, "Earlier this year, Fenstermaker received its FAA 333 Exemption allowing our company to offer aerial mapping services using drones to produce state-of-the-art deliverables for our clients."
The Talon drone is an electric-powered unmanned aircraft system (UAS) with long endurance and a large payload capability. The flexible design of the Talon allows for multiple payload options and can be retrofitted to meet a number of cross platform UAV operations. The customized design of the Aeromapper results in greater payload capacity and longer duration flights for a wide range of jobs including aerial inventory, photogrammetry, site planning, and the ability to build 3D point clouds. Fenstermaker's Aeromapper has added capabilities for clients including a highly efficient method of achieving professional georeferenced DEMs and orthomosaics. The fixed-wing craft features an EPO foam body, long range communications, 2D gimbaled HD video, Sony Nex 7 – 24 megapixel nadir camera, 800 TV Line fixed FPV board camera and hand-launch capability.
Designer Ryan Fuselier, a Professional Engineer (PE) and Professional Land Surveyor (PLS), has been part of the Fenstermaker team for over 10 years. His focus has been High Definition Survey (HDS) and Dimensional Control (DC). Ryan's interest in drones peaked in the 1990s when the miniature flyers were used for military maneuvers. He has long been intrigued with the RC Model Aircraft and began the process of creating skills in model building that are now proving to be invaluable in working with the UAV open platforms driving the drone market today. As an active member of the General Aviation community holding a Private Pilot Certificate, drones and aerial technology continue to be a passion for Fuselier.
According to Alan Day, "We have interfaced the output from drones into TotaLand, now in a pre-release staging phase. With this new capability, aerial photography can be attached to a tract of land then visualized using a mapping interface to provide up-to-date aerial view of a project. This capability is truly a value-added service for our clients."