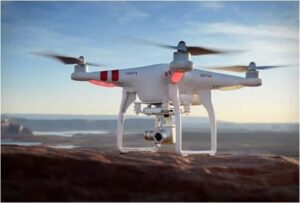 Drone Labs, a provider of drone security products, has announced that its flagship product, the Drone Detector, has broken its previous detection-distance record during a range test at Lake Pflugerville in Texas. The Drone Detector identified, in a few seconds, a DJI Phantom 2 Vision+ and its operator from a distance of one kilometer away.
Previously, the Drone Detector, which uses a layered approach currently comprised of audio and radio frequency identification, had been able to "see" out to 500+ meters. Other systems that use only audio capabilities can track a drone at distances of around 400 feet but require complete silence to operate, rendering audio detection useless in any cityscape.
Tracking a drone by GPS coordinates allows Drone Detector to find a drone's operator and to track at the unprecedented one-kilometer distance.
"We continue to refine our techniques and our technology, and are getting results beyond even our expectations," said Zain Naboulsi, Drone Labs' CEO. "People and law enforcement need time to react, and so the further out the drone is detected, the more time there is to take counter measures."
A video of the test can be seen below: