The new KVH Industries profile is now live on the Unmanned Systems Technology ("UST") website. The 'Silver' profile highlights the company's expertise in developing high-performance sensors and inertial systems for the defense and commercial sectors.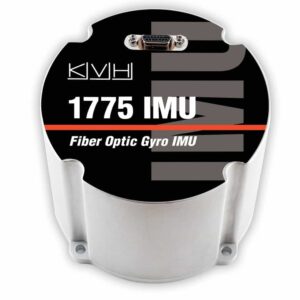 KVH specialises in commercial and militarized off-the-shelf gyros and inertial measurement systems, which are based on advanced fiber optic technology. These high-precision products are particularly suited to unmanned systems and mission-critical applications, where performance and reliability are crucial.
The 1775 IMU integrates fiber optic gyros with low-noise accelerometers and 3 axes of magnetometers, and can be used for positioning and stabilization of turrets and weapon platforms, antennas, radar, LIDAR, and high-speed gimbals.
The 1750 IMU is an ultra-compact, high-precision inertial measurement unit that combines a miniature fiber optic gyro with extremely low noise MEMS accelerometers, and is suitable for any environment where size, weight, and power consumption are at a premium.
The 1725 IMU is a lightweight, six degree-of-freedom, high-performance inertial measurement unit designed as a drop-in replacement for high-cost competing IMUs.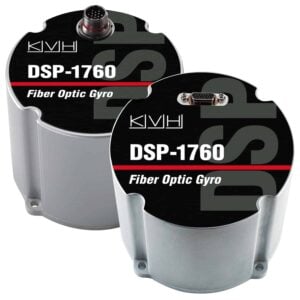 The DSP-1760 FOG is a versatile, solid-state navigation-grade gyro and is the latest addition to the KVH product range. It is suited to a wide range of challenging military and commercial applications, including weapons platform stabilization for land, sea, and aerial manned and unmanned systems, as well as navigation, guidance and control systems.
The DSP-1750 FOG is a highly compact gyro with a flexible two-piece design that enables the optical sensor to be installed directly on the required axis with the control electronics mounted elsewhere.
To find out more about KVH Industries, please visit their profile page.