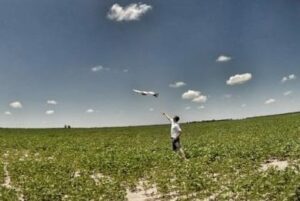 PrecisionHawk, an unmanned aerial systems and remote sensing company, and Agri-Trend, an agricultural coaching organization, have announced a partnership to offer PrecisionHawk's leading UAV (Unmanned Aerial Vehicle) data collection, sensing and analysis tools to farmers across the US and Canada through the Agri-Trend SkyScout™ Program. This year, the partnership will offer UAV services throughout regions of Canada using trained individuals with the objective to roll out a full commercialization service model in 2016.
"Scaling comes from things being seamless and simple. It is our belief that to reach true field level value, these products need to be captured and delivered cost effectively through automated processes, on-board UAV intelligence, and by many different individuals, including both Coaches and Farmers," said Rob Saik, Agri-Trend Founder and CEO. "We see PrecisionHawk as the clear leader in this rapidly evolving space, and we believe, together, we can bring unmanned remote sensing products to the millions of acres owned by Agri-Trend clients."
The integration of DataMapper into the Agri-Data Solution Platform will be optimized in the first phase. This DataMapper/Agri-Data integration will allow farmers to aggregate and analyze data coming from a multitude of sources in order to make better decisions more quickly and efficiently. The expectation is to provide growers with full integration of orders, delivery and processing from a range of UAV platforms in 2016.
"So often we hear, how can drone technology actually improve agriculture?" Said PrecisionHawk CEO Christopher Dean. "This relationship combines the best aerial and software data technology to provide Agri-Trend farmers with next-generation data products that extend far beyond a traditional NDVI."
The collaboration between Agri-Trend's Knowledge team and PrecisionHawk's expertise and breadth of geospatial solutions will ensure that additional products are being continually developed and integrated to provide users with the most intuitive Aerial Data, agronomy solution on the market.
"The partnership includes a number of important firsts around the intersection of agriculture and drone technology," said Dean. "As the first large-scale, agricultural drone program roll-out in North America, aerial data will be seamlessly captured by PrecisionHawk systems and transformed into meaningful data products inside the Agri-Data system for application by the end grower."
As part of the partnership, Agri-Trend will offer PrecisionHawk's UAV platform, suite of sensors and Data Software, Data Mapper, to its corporate partners, consultants and coaches.