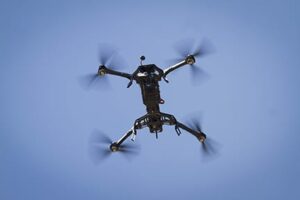 Middle Tennessee State University has announced that its Department of Aerospace has introduced a new concentration in Unmanned Aircraft Systems Operations.
The UAS Operations training course will prepare students to fly unmanned aircraft, program the aircraft and build and modify aircraft to their unique needs. This will allow graduating students to set their own course in a multitude of industries and other disciplines, said Doug Campbell, UAS Operations manager.
The UAS Operations concentration, which is fully available this semester, will prepare students to find a related job in desired industries such as agriculture, public safety, photography, media, disaster response/management, power industry, defense department positions and an endless list of others, Campbell said.
"We are elated to add another concentration to our curriculum," said aerospace Chair Ron Ferrara. "Unmanned aircraft are a major part of the future of aviation. We strive to stay on the cutting edge of technology and safety in our programs. This significant shift in the aviation industry will have profound positive effects and we are paving the way for students to enter this lucrative career field."
The concentration received Tennessee Board of Regents approval in late 2014 and is the first of its kind in the state. Students must talk to their adviser before adding UAS Operations as their major concentration online, Campbell said.
The UAS degree is one of only a handful in the U.S. It includes hands-on courses on building and flying unmanned aircraft systems, manned pilot training (earning a private pilot license), core aerospace courses and participation with industry partners.
Unmanned aircraft courses, originally offered as electives while the complete concentration was being built, have been taught since spring 2014, Campbell said. They are offered every semester.
"As the national airspace system is reshaped through unmanned aircraft and new technologies, MTSU students will be able to lead the way and find lucrative positions in the workforce," Ferrara said. "This is a chance for our graduates to work in multiple industries and bring the advances and benefits of aviation (and unmanned aircraft) to those previously not reached."
Students will also take an interdisciplinary, technical path through manned and unmanned courses, electricity principles, computer science, geographic information systems or GIS, agriculture, business and other programs.
The UAS Operations concentration went through multiple levels of approval at the college, university and with TBR. The work to create the degree program spanned more than a year, including participation from many faculty and staff in departments around campus.
"Students will garner from the expertise of faculty members around the university, such as computer science and engineering technology, and the input from many departments was crucial to create a strong degree program," Campbell said.
After a thorough review and determination of the degree's ability to create new operators, consultants, managers and leaders who will thrive in the UAS industry, the final signature was made and degree entered into the aerospace department's offerings in December.
UAS joins concentrations in aerospace administration and technology, flight dispatch, maintenance management and professional pilot, along with the air traffic control program.