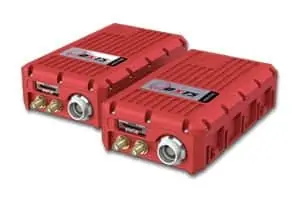 The body responsible for issuing licences to control the export of strategic goods from the UK has confirmed that Oxford Technical Solutions' xNAV inertial navigation systems are not subject to export control. In a letter dated 29th April 2014, the Export Control Organisation (ECO), which is part of the Department for Business, Innovation and Skills, said they had assessed the xNAV to be "not listed". They then explained that "This is because they are not listed as being subject to control in any of the current strategic export control legislation administered by the Export Control Organisation (ECO)."
While this news simply means less paperwork for some xNAV customers, it is of significant interest to customers using the xNAV products in UAV applications, as clients often need to employ their services across a number of different territories. The lack of export control on the xNAV means it can more easily be moved across borders in order to deliver these services to clients.
The xNAV family of inertial navigation systems were designed specifically for UAV applications where size and payload matter most. They are available in both real-time and post-process configurations and provide sub-metre position accuracy, and inertial measurements, with a 100 Hz update rate.