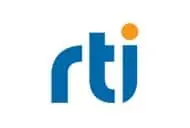 Real-Time Innovations (RTI), the real-time distributed infrastructure software company, today released extensive support for the Unmanned Air Systems (UAS) Control Segment (UCS) vision.
UCS is a "Better Buying Power" initiative, run by the Office of the Secretary of Defense (OSD) acquisition directorate. UCS seeks to build an interoperable open architecture for building UAS ground stations and UAS vehicles. The standards-based architecture allows many components to work together. UCS features an "application marketplace" that will offer these reusable components to system integrators, thus vastly reducing cost while speeding the adoption of advanced functionality. The UCS community includes hundreds of U.S. industry suppliers, customers and users.
RTI's new offering for UCS provides comprehensive architectural and transport support, including:
Free use of RTI Connext™ Data Distribution Service (DDS) middleware for all UCS-compliant systems under RTI's innovative Open Community Source license
Full inclusion of all relevant RTI middleware and tools in the UCS application marketplace
Development of a DO-178C level A certifiable middleware product, intended to enable UAS systems to operate safely in the U.S. National Air Space (NAS)
Targeted services for UCS, including design consulting, data model training and use and implementation guidance for building UCS systems with DDS middleware
Architectural consulting on combining UCS-compatible ground stations with the related Future Airborne Capability Environment (FACE) standard for avionics software
The UCS program leads a coalition of government entities, prime contractors and RTI internal resources funding the safety evaluation of a constrained-resource DDS middleware. Certification evidence for the product, RTI Connext Cert, will be provided without license fees to UCS program members. With its certification partner Verocel, RTI is generating certification evidence for DO-178C level A, the most stringent safety level.
At the 2013 Interoperable Open Architecture conference, RTI demonstrated an integrated system, including ground station software by DreamHammer and ANSYS, Inc. subsidiary, Esterel Technologies' FACE-compliant avionics display both running on a Wind River embedded platform, driven by an open-source flight simulator. This complex system combining key UAS components was integrated in only 40 hours of effort, demonstrating the power of the UCS architecture.