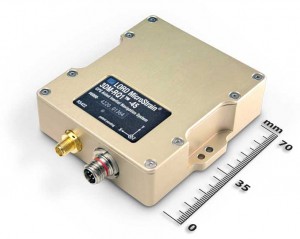 LORD MicroStrain, who design and manufacture a wide range of inertial sensors, DVRTs and wireless sensor network solutions, has a new company profile on Unmanned Systems Technology, which can be accessed here.
The profile details LORD MicroStrain's capabilities within the unmanned systems sector, which encompasses inertial measurement sensors, DVRT displacement sensors and wireless sensor networks.
MicroStrain's 3DM range of GPS-aided inertial navigation systems (GPS/INS), Attitude Heading Reference Systems (AHRS) and Inertial Measurement Units (IMU) are used extensively in unmanned systems for a variety of control and navigation applications. The company's wireless sensor networks, which provide rapid sensing and data acquisition capabilities simultaneously across any network size from just a few up to hundreds of nodes, are used for monitoring the health of larger unmanned vehicles, and their extensive range of DVRT displacement sensors are used in surface control applications.