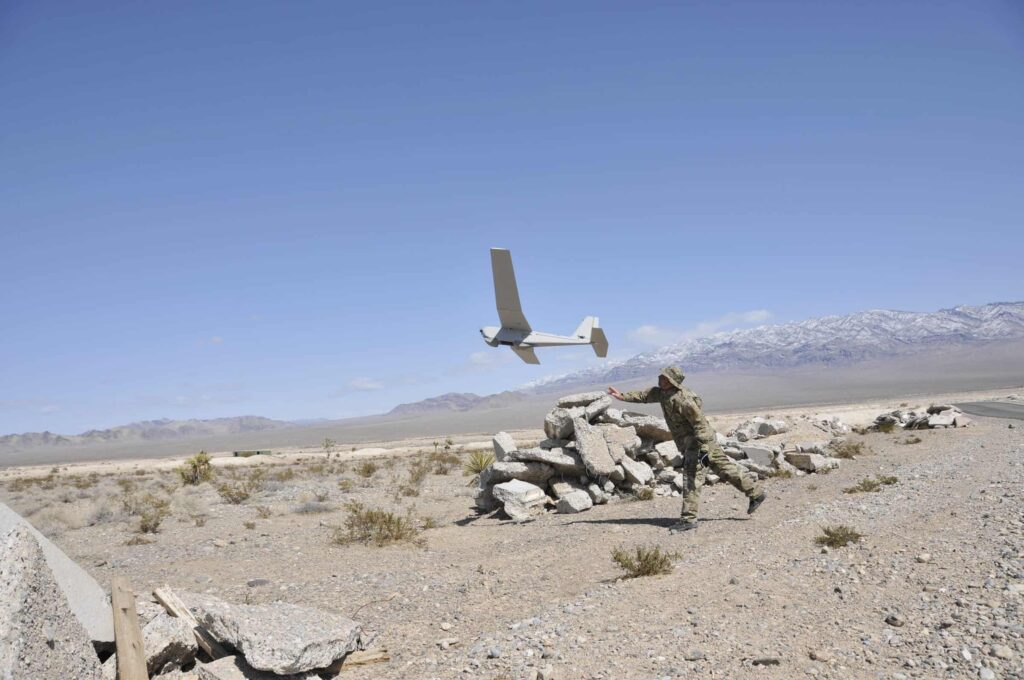 At the Association of the United States Army Annual Meeting, AeroVironment, Inc. has introduced a series of enhancements to the battle-proven RQ-20A Puma AE small unmanned aircraft system that include new features and capabilities.
"Puma has proven itself a valuable tool to military and other government agencies, and with its recent type-certification by the Federal Aviation Administration, will soon help more domestic customers perform important jobs more safely and effectively," said Roy Minson, AeroVironment senior vice president and general manager of the company's Unmanned Aircraft Systems business segment. "Our enhanced Puma delivers more capability to expand its usefulness above and beyond what is expected from a Tier I UAS."
Puma AE's enhancements include a more powerful propulsion system and a longer endurance smart battery, delivering more than 3.5 hours of flight duration, a 75 percent improvement over the current Puma AE. For added mission flexibility, versatile smart battery options are available along with the ability to integrate advanced power sources in the future, such as solar and fuel cells.
An auxiliary payload bay provides the ability to integrate advanced payloads quickly and easily, while preserving Puma's existing color and thermal video camera capability.
A precision navigation system with secondary GPS also provides greater positional accuracy and reliability of the system, and a redesigned, reinforced fuselage delivers improved aerodynamic properties and increased durability while maintaining Puma's All Environment capability.
The enhanced Puma AE will be available the first quarter of 2014.
The 13.5-pound Puma AE is fully waterproof, man-portable and can be assembled in minutes, hand-launched, operated and recovered on sea or land by a team of two people. It requires no infrastructure, such as runways, launch pads or recovery devices. In addition, the system is quiet and operates autonomously, providing persistent observation data.