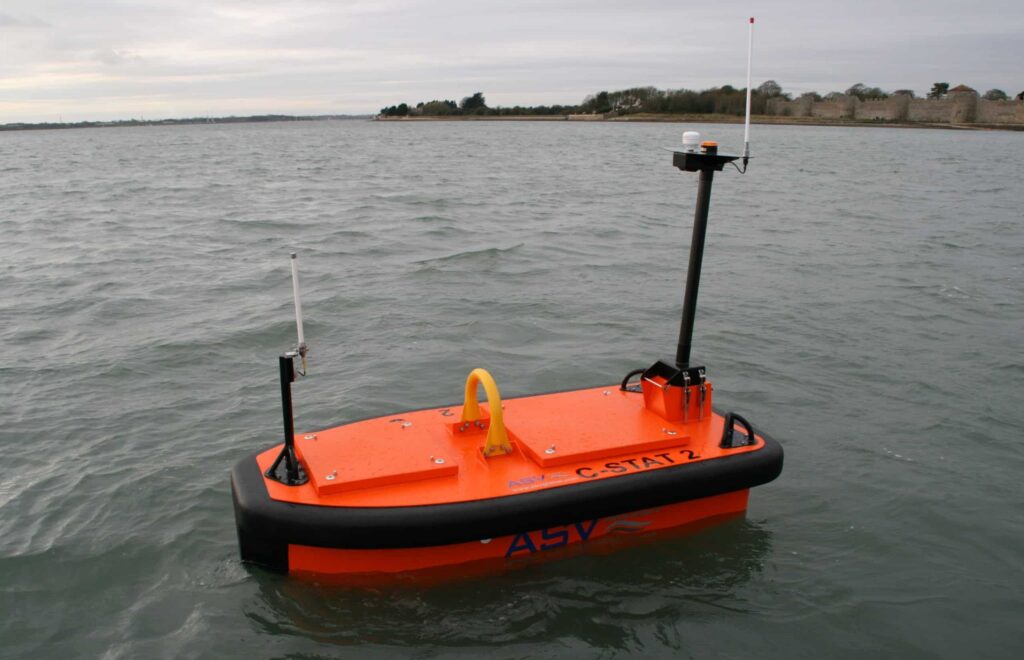 In early August 2013 a team from ASV oversaw the successful completion of the C-Stat 2 acceptance trials for Tohoku University around 200 miles offshore from the Japanese Pacific coast. The trails included control of the unmanned vessel over both UHF and a satellite link where longer range was required. The integrated long baseline positioning payload was controlled through these links via the ASView control system.
The C-Stat is a mobile station keeping buoy powered by a hybrid diesel-electric drive system. The hull is made of aluminium with a PU coated closed cell foam fender and an integral fuel tank capable of carrying enough fuel for an endurance of over 4 days in currents of up to 3.5knots.
The vehicle was delivered with an LBL transducer and a TOG-S fibre optic gyro and a satellite corrected differential GPS. This allowed the accurate positioning of seabed transducers that will be used to monitor seabed lateral movement, contributing to a national program in Japan that aims to predict future earthquakes. This process is normally carried out by a large ship, but due to ship generated noise calculating accurate position fixes proved difficult. C-Stat has been found to generate significantly less noise improving accuracy and adding the further benefit that the ship may continue working on other tasks whilst measurements are undertaken.