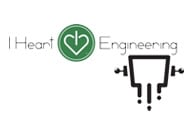 Falkor Systems, Inc., the developers of the autonomous flying pet drone, and I Heart Engineering, TurtleBot manufacturer and open source robotics research center, have announced the merger of the two companies. The new company will build on both company's work in robotics to develop innovative robotics solutions using open source software and hardware technology.
Both companies are based in New York City. Falkor Systems began subleasing office and workshop space from I Heart Engineering at the beginning of the year, and after some months working in close proximity, both firms management teams saw many potential opportunities where the two teams would be more successful as one company rather than two. The merger combines Falkor System's founder's extensive experience building and managing a successful open source business with I Heart Engineering's strong technical expertise in robotics.
Falkor's founder and CEO Sameer Parekh was the CEO of C2Net Software, Inc., the market-leading vendor of open source encryption solutions for web commerce in the 1990's. He sold the company in 2000 to Redhat Software, Inc. Since then Parekh has accomplished a diverse set of goals, including training for his pilot's license, performing as a disc-jockey at clubs and festivals around central and eastern Europe, and working for Goldman Sachs as an interest rate quant, before he started Falkor Systems in 2012.
William Morris founded I Heart Engineering in 2010 while a robotics researcher at the Grove School of Engineering at City College New York. While studying at City he published research on unmanned aerial vehicles and three-dimensional mapping. Morris is also a classically-trained systems administrator, a veteran of the dot-com era as well.
"We are excited to be joining forces with I Heart Engineering," said Parekh. "Beyond the fact that Bill and his team are highly skilled in robot technology, the fact that they have been consistently shipping products to customers over the past few years demonstrates their commitment to reality. While there are many things worth studying in robotics, a focus on shipping product keeps the company's research goals in touch with market needs."
"Falkor Systems has developed an innovative and pragmatic strategy for deploying flying robot technology with a strong focus on usability and applications," said Morris. "Sameer has a good eye for products and an excellent strategic insight, his operational experience will help our business scale as we build the future."
Both I Heart Engineering and Falkor Systems have made extensive use of Robot Operating System, or ROS, in their products. ROS was initially developed at Stanford in support of the Stanford AI Robot, but development was spearheaded by Willow Garage, and is now maintained by the Open Source Robotics Foundation.
"We are happy to see two companies involved with the ROS community joining forces so that they can be more successful," said Tully Foote, ROS Platform Manager at the Open Source Robotics Foundation. "Open source robotics allows robotics research and development to proceed more efficiently, letting developers focus on their specific projects, while easily taking advantage of the cutting edge work from other developers around the world."
"Both Falkor Systems and I Heart Engineering have presented at the New York Hardware Startup Meetup," said Haytham Elhawary, organizer of the meetup and Director of the Zahn Center for Entrepreneurship at City College New York. "We're happy to see that the hardware startup ecosystem in New York is growing to the point of producing transactions such as these."
The merged company will be called I Heart Engineering, Inc. William Morris will be the Chief Executive Officer and Chairman of the Board of the new company, and Sameer Parekh will be the Chief Operating Officer and sit on the Board of Directors. The company will remain in Industry City, Sunset Park, Brooklyn, New York.