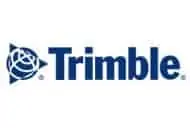 Trimble and CodaOctopus have announced new integrated position, heading and attitude solutions for marine-based applications. Trimble, a leader in Global Navigation Satellite System (GNSS) based solutions for commercial applications and CodaOctopus, a specialist in underwater technologies for marine applications, have partnered to offer an integrated technology system that provides highly accurate location information in even the most demanding sea conditions.
The announcement was made at Ocean Business 2013, a hands-on technology exhibition and training forum.
"By combining rugged Trimble GNSS receivers with CodaOctopus inertial technology, greater accuracy is possible compared to separate, standalone, systems. Customers benefit from a more accurate, reliable solution," said Blair Cunningham, president of Technology at CodaOctopus.
Affordable Accuracy
Designed in a compact form factor for rapid deployment, the new F175-T1™ and F175-T2™ solutions combine Trimble GNSS receivers and CodaOctopus inertial technology. By tightly coupling the raw GNSS outputs from any Trimble GNSS receiver with a high-grade Inertial Measurement Unit (IMU) from CodaOctopus, the F175-T1 and F175-T2 systems deliver outstanding performance at an affordable price for a variety of marine applications including imaging, mapping, security, construction and survey.
"The F175-T1 and F175-T2 are designed to deliver superior position and orientation accuracy, and Trimble GNSS receivers are built to withstand rough seas under tough conditions," said Martin de Kievit, worldwide business development manager for Trimble Marine. "The Trimble and CodaOctopus solutions are ideal for system integrators and users who require easy deployment and high-quality motion measurement."
Trimble GNSS receivers are available through Trimble's worldwide marine dealer channel