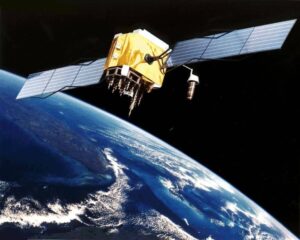 Cambridge-based sensors company Zettlex is collaborating with space technology company Astrium on a joint project to develop high resolution, non-contact position sensors for a wide range of space applications, from in-orbit systems to complex planetary robotics.
Supported by the UK Technology Strategy Board within the National Space Technology Programme, the LIMPPET (Lightweight Miniature Precision Position Encoding Technology) project is a 12-month, industry-led, applied research project between Zettlex Ltd and Astrium Ltd. The aim is to develop high value products and services whose commercial exploitation will come from UK hi-tech manufacturing companies.
Rotary position sensors are used in a wide range of space applications. Astrium is involved in the design and manufacture of a variety of mechanisms that require accurate position sensing in harsh environments. This activity focuses on two critical applications: devices used for the deployment of and pointing of antenna and solar arrays, as well as space and planetary robotics systems.
Mark Howard, General Manager at Zettlex comments: "The LIMPPET project is a very important one for both parties. Position and speed encoders are common elements in space equipment but the requirements for high reliability in harsh environments are extremely challenging for traditional technologies such as potentiometers, resolvers and linear transformers, which are either insufficiently reliable or too bulky and heavy for space applications."
"The LIMPPET concept offers a high precision, lightweight, miniaturised solution with the potential for ultra-reliable operation, even in space's extreme environments. LIMPPET uses a novel, non-contact, resonant, radio-frequency sensing technique whose main components are arrays of printed conductors on thin, flexible, laminar substrates. We are currently midway through the project and so we should start to see space-qualified sensors available by the end of 2013."