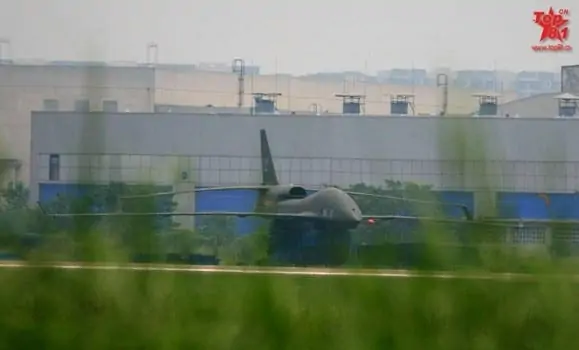 Beijing said it will deploy unmanned aircraft to monitor the Diaoyu Islands and other disputed islets as it postponed a ceremony to mark the 40th anniversary of Sino-Japan diplomatic ties.
Xinhua News Agency said the bases for unmanned aircraft will be built in coastal provinces within the 12th five-year plan period.
Xinhua said the postponement of the ceremony was due to the dispute over the Diaoyus.
There are reports that Japanese police have landed on the island in anticipation of protests from Taiwan. There are still 10 mainland coast guard ships in Diaoyu waters. Beijing is set to lift the limit on the number of mainland boats fishing off the Diaoyus and will subsidize their fuel costs.
Meanwhile, smaller-scale protests were reported in the mainland and Taiwan.
A few hundred people gathered in Guangzhou to protest and in Taipei about 1,000 demonstrators turned up.
Yu Qingsong, division chief of the State Oceanic Administration, said yesterday the government approved plans to "construct a full-coverage, all- dimensional and high-precision comprehensive monitoring system."
The unmanned aircraft will be able to compensate for the limitations of satellite and aerial monitoring. They are comparatively low-cost and highly efficient.
Images generated by unmanned aircraft will be more accurate than those from satellites and may fly continuously for more than 16 hours.
The unmanned aircraft have already collected data from the area around Jiangsu, a province just above Shanghai.
The administration is also planning to launch eight satellites over oceanic areas to strengthen the monitoring of the islands' waters before 2020.
The secretary general of the Democratic Party of Japan and the country's former finance minister, Hirohisa Fujii, said both countries should put aside the Diaoyu Islands dispute.
In reply to accusations by China and Korea that Japan has not fully reflected on its war atrocities against the two countries, he agreed the facts of history need to be shown to the younger generations of Japan.
Source: The Standard