Unmanned Systems Technology is focused on the technology, products and services in the unmanned land, sea and air vehicle industry.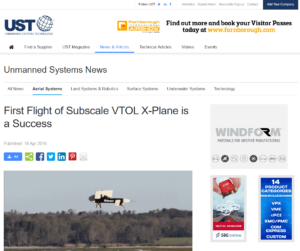 In addition to adding your company listing to our online supplier directory, we offer a limited amount of advertising space on both the website and in our weekly e-newsletter.
Our primary focus is to report on cutting edge technical developments. We find that this provides our advertisers with a highly respected and targeted medium with which to raise awareness and the profile of their products and services.
If you're interested in advertising your technical solutions, components, end-user products or associated services with us, please submit this form: