Webinar Details
Hosted by DTC
August 11, 2021, 03:00 (UTC)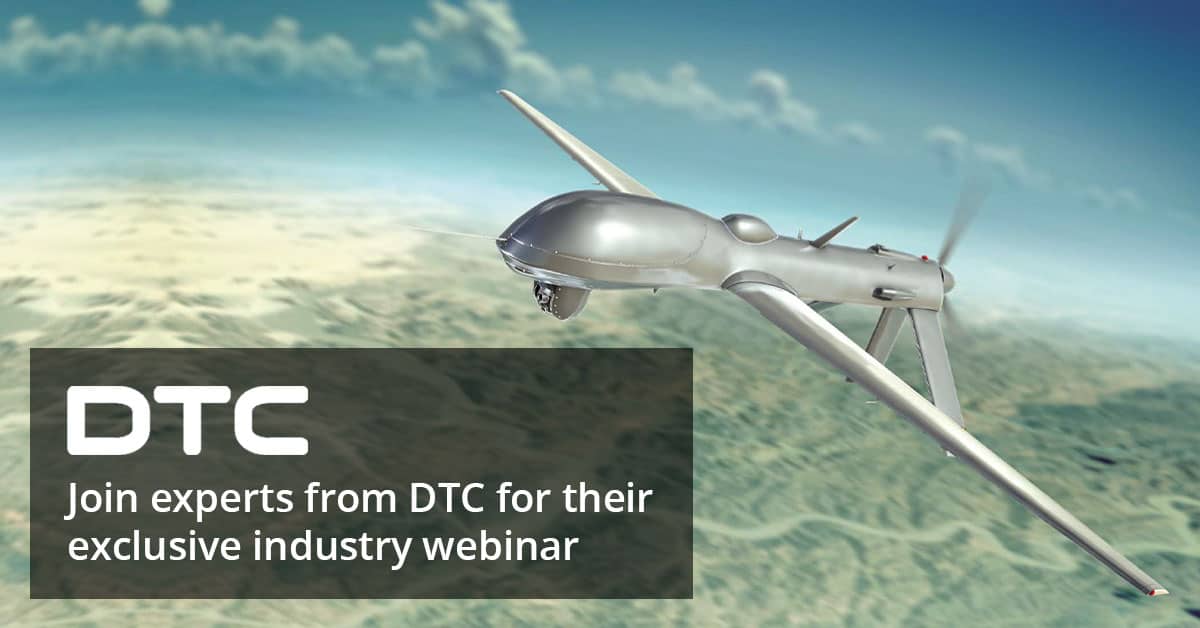 Domo Tactical Communications kicks off its North American Webinar Series to explore how our MeshUltra Waveform, and its industry-leading benefits, apply to the Unmanned Systems market.
This August 11th session will focus on Unmanned Air Vehicles (UAVs), and how the flexibility of our many form factors, output power options, and cognitive capabilities apply to UAS operations, both tactical and strategic.
DTC's MANET Mesh Radios are differentiated with :
MeshUltra waveform, delivering exceptional range
Highest Quality Video, with Ultra-low Latency
Versatile Form Factors offering exceptional SWaP options
Security with Encryption 256 and FIPS 140-2
Come along on Wednesday to learn more.