Amprius Technologies is a leading developer of next-generation silicon anode lithium-ion batteries for drones and robotics.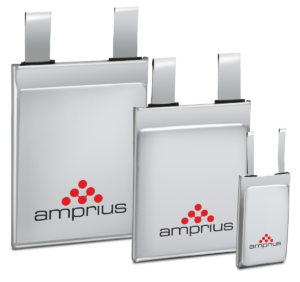 Our products provide the highest known energy density of any commercially available lithium-ion batteries in the world, offering a drop-in replacement for conventional solutions while delivering up to 200% greater run time.
Our advanced silicon anode lithium-ion batteries are designed and manufactured in the U.S., and have been selected by the U.S. Department of Defense as well as industry leaders such as Airbus, BAE Systems, AeroVironment and Teledyne FLIR.