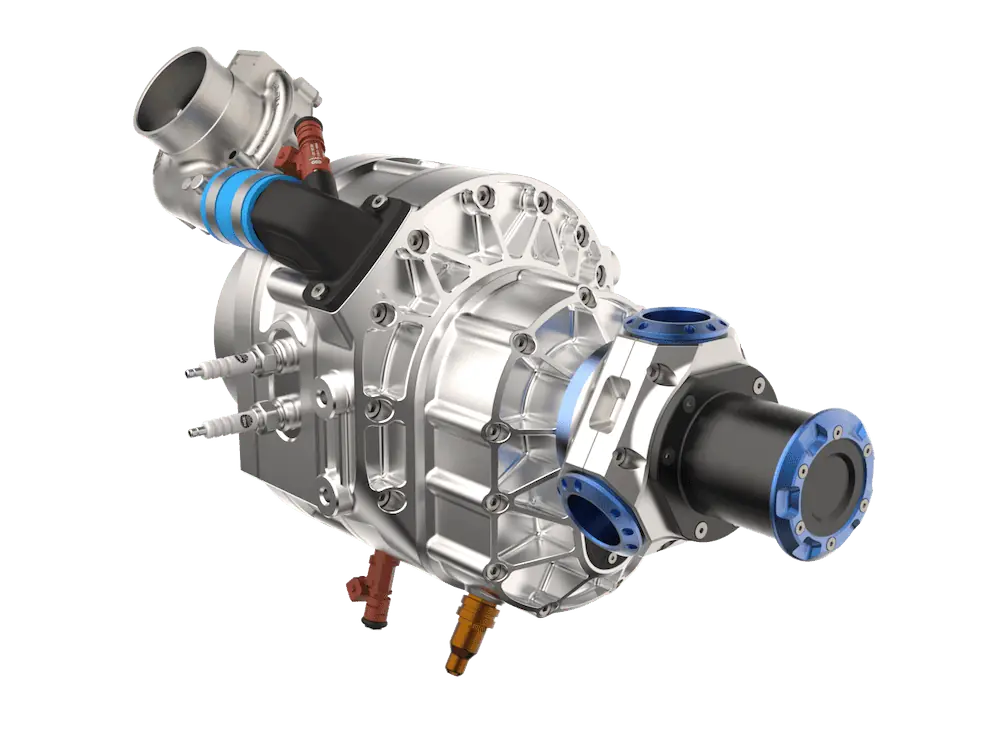 Drone engine manufacturer UAVHE SL has achieved a significant milestone with the successful testing of its RW1-300 Hybrid Engine, now modified to operate on Sustainable Aviation Fuel (SAF).
UAVHE believes this demonstrates the company's commitment to environmentally friendly aviation solutions and also revolutionizes the industry by offering enhanced performance, fuel economy, and reduced emissions.
The RW1-300 Hybrid Engine, a Wankel-type rotary engine with an integrated 11 or 22 kW generator/booster, is designed for unmanned aircraft, combining the power of internal combustion technology with hybrid capabilities to enable optimal efficiency and performance. With the integration of this hybrid system, the RW1-300 Hybrid Engine delivers a total output of 65 horsepower.
An additional advantage of the RW1-300 engine is its ability to achieve better fuel economy comparable to four-stroke engines by utilizing extra lean mixtures. Unlike traditional systems driven by belts or exhaust gases, the engine's supercharger is electrically driven, enabling precise control of rotation speed in all operating conditions, regardless of altitude or atmospheric pressure.
The RW1 series engines is available with an aircraft-type gearbox and variable pitch propeller, as well as a helicopter version with a 12:1 gearbox and a hybrid electric pre-rotation system.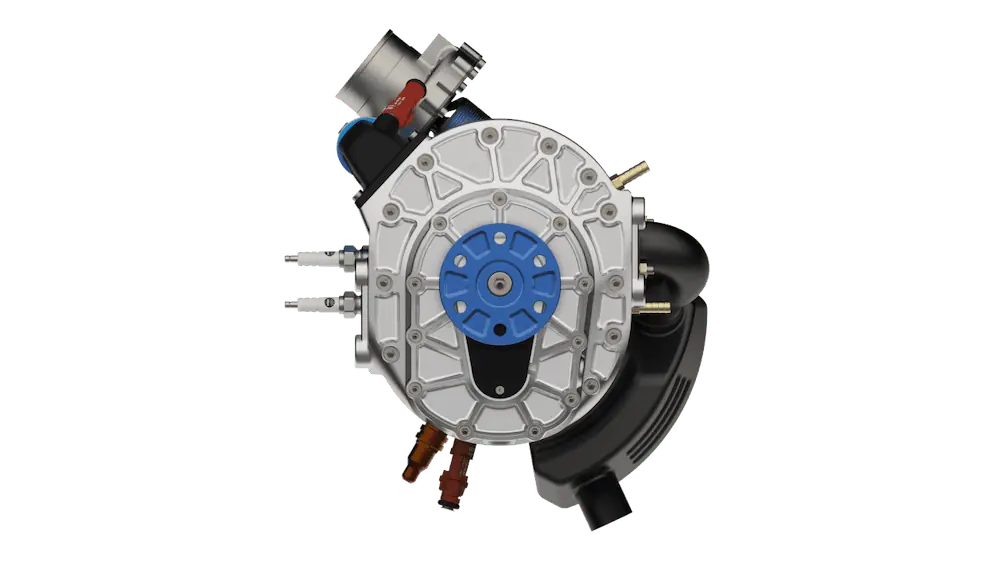 UAVHE SL's CEO, Andrew Bogdanov, said: "It is too early to write off internal combustion engines in aviation. Utilizing cleaner fuels and optimizing processes will help reduce emissions and provide better fuel economy than popular all-electric solutions. The specific energy capacity of SAF is much higher than that of any batteries currently available. For long-endurance missions, the UAVHE RW series engines are well-suited due to their long service intervals and economy."
By utilizing SAF and optimizing engine design, UAVHE SL's modified RW1-300 Hybrid Engine not only offers enhanced performance but also allows customers to embrace a more sustainable and environmentally conscious approach to aviation. The key benefits for customers include reduced greenhouse gas emissions, lower particulate emissions, increased fuel efficiency, and a decreased overall environmental impact.
Looking ahead, UAVHE SL has outlined future plans to conduct further tests to optimize engine performance, pursuing certification processes to meet industry standards, and offering retrofit kits for engines already in use. By expanding testing and certification efforts and providing retrofit solutions, UAVHE SL aims to make sustainable air travel accessible and practical for a broader range of customers.