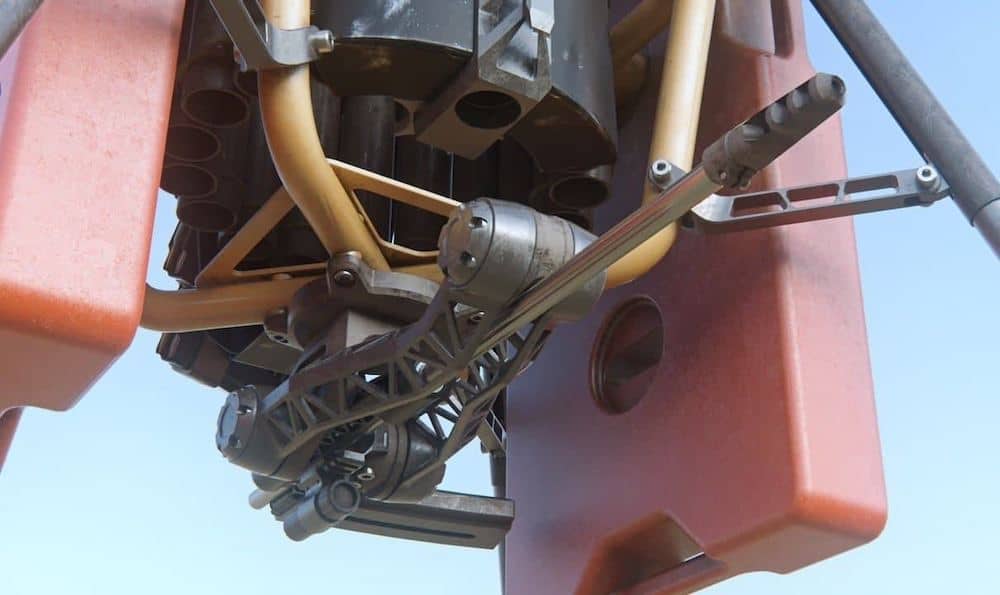 UAVHE has developed BADUGA, a gyro-stabilized automatic aviation cannon with an electro-mechanical bolt and feed system that includes a locking and firing mechanism known as the USM, or firing group.
Designed to be installed on drones and unmanned aircraft, BADUGA features a gyroscopic stabilizer that keeps the aiming line steady regardless of the carrier's orientation. It maintains the center of gravity in the same position, even with varying barrel inclination angles, aerodynamic resistance, and magazine capacity.
According to UAVHE, the servo drive's accuracy provides sub-MOA targeting resolution, and the fast slew rate is over 300 degrees per second. The use of wave reducers and backlash-free connections, along with automatic self-calibration, ensures excellent repeatability for every shot.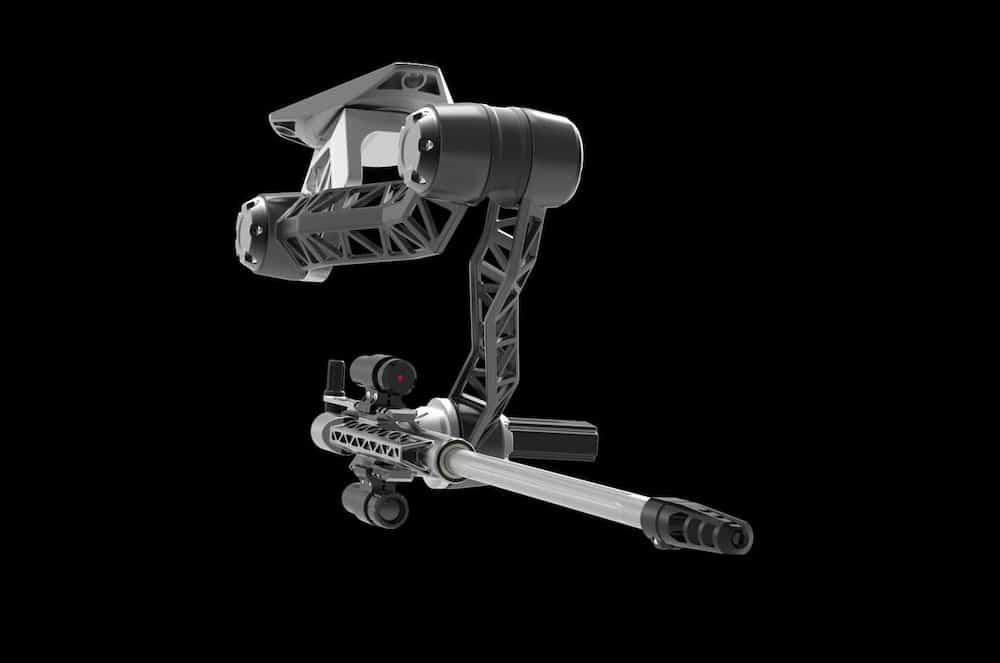 Most features that improve shooting accuracy are implemented through software, including pre-recoil compensation, wind profiling at different heights and distances, and the use of atmosphere state data from the flight computer to adjust the ballistic computer. The rifle is fed from standard 20 or 30-round magazines, and a new magazine can be picked up from a special bracket on the drone. Standard frames are available for 4, 6, and 8 magazines, providing a total capacity of up to 270 rounds on board.
The integration API is provided for the target detection and decision-making system. A digital signature mechanism is implemented to control each element of the suspension and the firing group, and a cascade of digital certificates linked to GNSS tags and locks is planned to manage the system.
UAVHE has said that the primary markets for this new product are drones used for invasive animal culling, military, and special operations.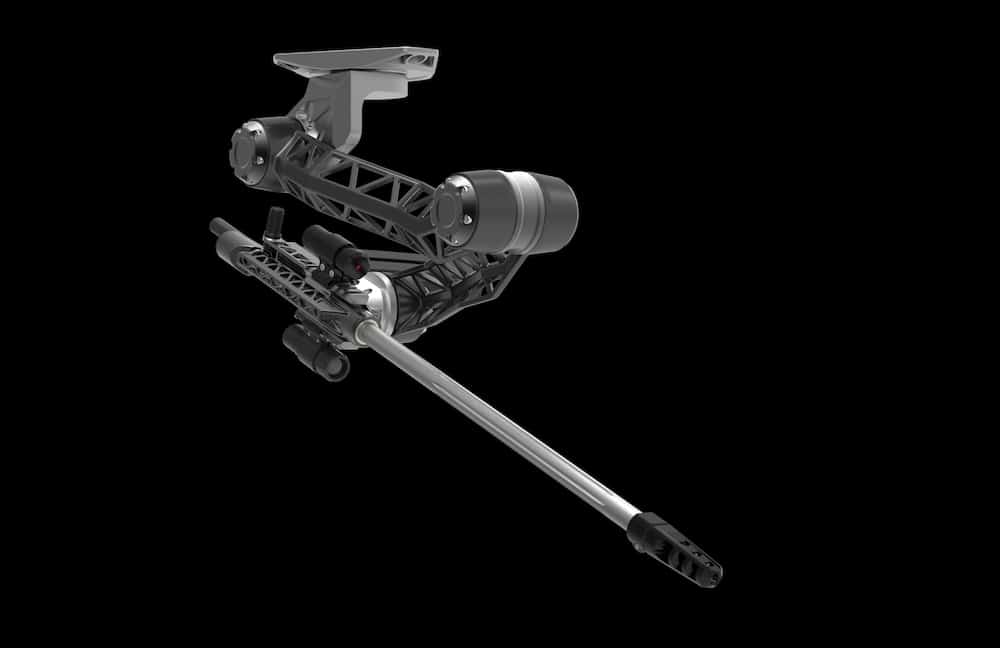 Find suppliers & manufacturers of Gimbal Stabilisers & Mounts for Drones & UAV >>