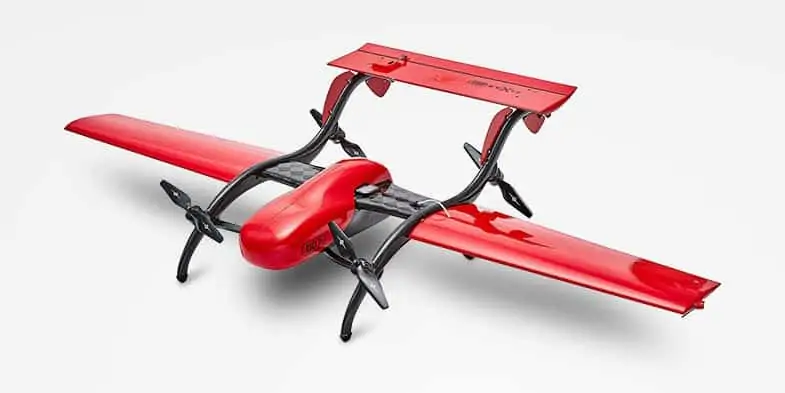 FIXAR, a leading developer of professional UAV (unmanned aerial vehicle) platforms for commercial and industrial applications, has partnered with Unmanned Systems Technology ("UST") to demonstrate their expertise in this field. The 'Gold' profile highlights how their proprietary drone solutions can be used for a wide range of industries, including aerial imaging, precision agriculture, oil and gas, surveillance and monitoring, and more.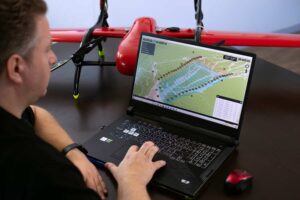 The FIXAR 007 is a fully autonomous, fixed-wing VTOL (vertical take-off and landing) UAV designed to meet the needs of a wide variety of commercial and industrial applications, such as mapping and inspections. The low-maintenance, easy-to-use platform can be set up in less than five minutes, and can take-off and land vertically with one-metre accuracy, requiring no special launch area preparations.
Developed in-house, the UAV utilises a patented Fixed Angle Rotor system for seamless transitions to forward flight and enhanced efficiency due to all motors being in use. This design also features fewer moving parts and thus fewer points of failure. The proprietary FIXAR embedded autopilot provides complete autonomy and the utmost in safe operation with minimal human intervention.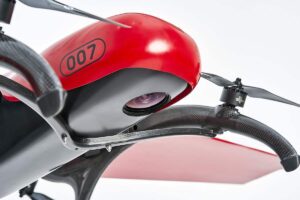 With a payload capacity of 2kg (4.4lbs) and a spacious modular payload pay, the FIXAR 007 VTOL UAV can be equipped with a wide variety of sensors, and can accommodate multiple payloads at once to accomplish mission objectives in fewer flights. Possible payload combinations include arrays of RBG cameras for ultra-high resolution mapping, RGB and multi-spectral sensors, LiDAR, gas and radiation sensors. FIXAR's proprietary software makes it easy to integrate almost any COTS sensor on the market.
The FIXAR 007's patented hybrid design combines the take-off and landing manoeuvrability of multirotor drones with the increased payload capacity and endurance of fixed-wing UAVs. The versatility of the unmanned aircraft allows it to handle a range of use cases – from mapping and surveying to last-mile delivery and stockpile management – thus doing away with the need for multiple platforms.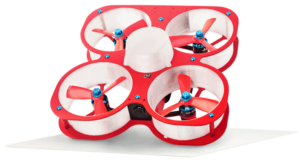 FIXAR Indoor is a multirotor drone designed for inspection, monitoring and mapping of indoor and confined spaces such as mines, cellars, warehouses and abandoned buildings.
The UAV features a main and rear camera with seamless switching between the two for detailed imaging. The system's real-time video transmission provides a reliable and high-quality signal even through complex reinforced concrete structures.
With a rugged collision- and fall-resistant body, the drone is equipped with a suite of active and passive safety features that minimise the risk of damage to property and people, including a four-way LiDAR obstacle detection system, infrared sensors, strobe lights, and additional custom options.
To find out more about FIXAR and their professional UAV solutions for commercial and industrial applications, please visit their profile page:
https://www.unmannedsystemstechnology.com/company/fixar/