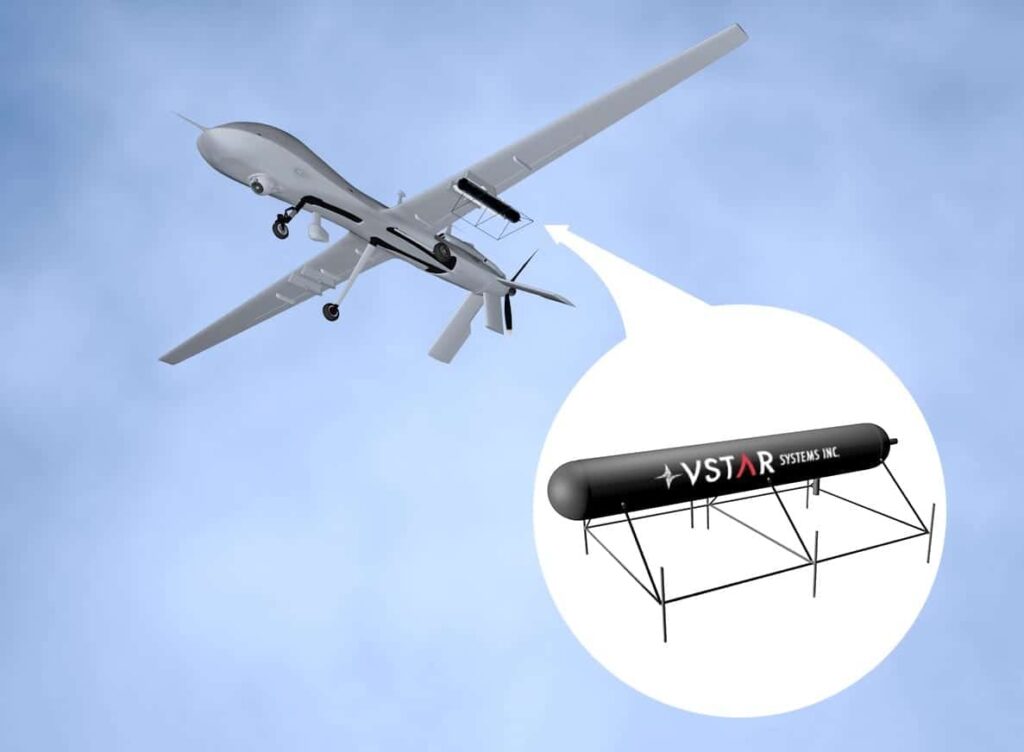 VStar Systems, an aerospace and defense systems company, has announced the development of a pod version of its MA-C SIGINT Sensor, the MA-C MiniPod. The VStar Systems MA-C MiniPOD was designed with flexibility in mind, providing a rapidly deployable communication intelligence solution for UAVs (unmanned aerial vehiles) and other aircraft. It enables interception, direction-finding, and processing of tactical communication signals, directly supporting today's warfighter needs and allowing commanders to make better informed decisions.
"The MiniPOD is a natural extension of our existing sensor," said Andy von Stauffenberg, CEO of VStar Systems. "Our innovative, new design allows for quick integration into a variety of platforms within hours of delivery. This avoids costly and complex aircraft integration issues, enhancing mission effectiveness and saving the warfighter time and money."
Two active high frequency (HF) antennas allow for intercept and copy of land mobile radios from both direct Line of Sight (LOS) as well as Near Vertical Incidence Skywave (NVIS) signals for Beyond Line of Sight (BLOS) communication methods. The MA-C MiniPOD can be installed on most standard airborne racks/missile launchers for integration on a wide variety of platforms. It was designed for ease of use, thus significantly decreasing total life-cycle costs and greatly decreasing the operational and support function footprint, from initial integration through training, operations and support.
Features include signal demodulation and copy of 160 simultaneous analog and digital channels, patent-pending buffered copy operation with over 100 buffered channels and providing frequency coverage in the HF/VHF and UHF bands. The MA-C MiniPod weighs only 40 lbs., allowing installation without any support equipment. It also includes VStar's proprietary AutoTune and SmartDF Software Algorithms.
VStar Systems designed its MA-C Sensor System to provide signal intelligence such as signal copy, signal identification and direction finding to a wide variety of platforms. The MA-C system is designed to function as a modular, scalable, flexible tactical COMINT sensor, specifically intended to address design challenges posed by Class 2 or 3 UAVs, while also optimizing operator efficiency.